2NE1's Dara compares her popularity in the Philippines to Yoo Jae Suk
2NE1's Dara talks about her popularity in the Philippines as she appears on the latest episode of KBS variety program, Battle Trip. 
Although popular in South Korea as a member of 2NE1, Dara considered Philippines as her second home. In Battle Trip, Dara, who lived in the country for more than ten years, introduced unique destinations and authentic holiday experiences.
In the highlight, the singer and entertainer even showed her determination for her trip and reportedly changed twelve times in a day.
Meanwhile, when asked about popularity in the country, Dara was asked if she was as famous as comedian Lee Hwi Jae. To this, she wittingly responds with, "They know me as much as Yoo Jae Suk," erupting laughter in the studio.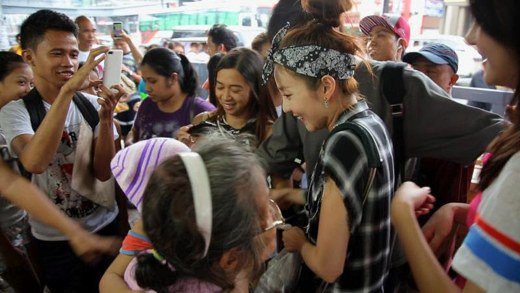 It is known that prior to her debut with 2NE1, Dara was an all-around entertainer and gained a lot of following in the Philippines after placing runner-up for a talent reality program back in 2004. Recently, she returned to the country to be a brand ambassador for clothing brand, Penshoppe, and was also selected as judge for an upcoming talent reality program. 
Meanwhile, Battle Trip is one of the latest travel variety show from KBS that allows the MCs and their guests to travel and find the best travel experience.
Source: MyDaily
Share This Post