[★VIDEO] Another miss A member in a relationship?
After the public announcement of miss A's Suzy and Lee Min Ho's relationship, there are signs that fellow member Fei might be the next to experience the love sparks.
miss A's Fei made a special guest appearance on June 5th's broadcast of ShenZhenTV reality show Men VS Women, alongside Taiwanese artists Calvin Chen (Chen Yiru) from Fahrenheit and Prince Wangzi, former member of Lollipop and JPM.
The show started off strong with the intentional pairing of the Fei and Calvin, where Calvin daringly revealed that he had already met Fei's parents in her hometown: Haikou, Hainan, China. His shocking revelation led to speculations if they are already in the stage of discussing marriage, as the meeting of another's parents usually take place in the later part of a relationship.
When asked if there was further progress after the meeting, Calvin however seemed taken aback and did not give a definite answer. Calvin explained that he was there to shoot a film and Fei was coincidentally there on her rare vacation, so the two met up and he received great hospitality from her parents.
In a game segment where Calvin had to count the cash and answer questions at the same time, he stated that his ideal type should be "big eyes, gentle, and have long hair," and when asked if he likes Fei, he answered, "I like her." Even the audience was supportive and shouted out Calvin's name when Fei was given a choice between Calvin and Wangzi.
Calvin also jokingly added that they also went out shopping on the streets, but Fei then firmly responded by telling him not to spin tales. But it seems through the photos below that the two had already been acquainted in 2012, as Fei brought him around busy streets and Calvin also congratulated her on her birthday.
Calvin was also the host of Taiwanese MTV show Japan Korea Music Craze (Ri Han Yin Yue Feng), where miss A were invited as guests more than once. Hence, he was able to act out a scene from My Sassy Girl with Fei, blurting out a few sentences of Korean during their love fight, even calling her "darling."
Since Fei is currently actively promoting in South Korea, the host asked Fei if she would prefer a Korean or a Chinese partner, in which she replied someone who speaks Mandarin, preferably Chinese, as her mom hopes for a son-in-law who can communicate well with her.
Fei is 28 years old this year (international age), while Calvin will turn 35, making a 7-year gap, but age is often said to be just a number.
In related news, Fei was joined by Jia in a recent Chinese talk show, where both of them were asked about their ideal types from a list of celebrities.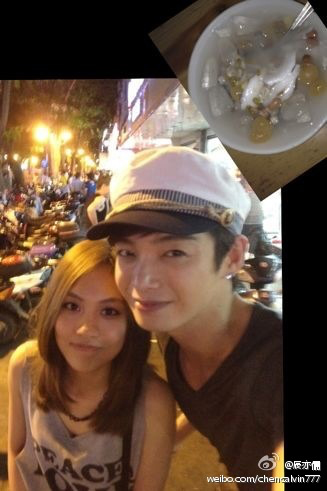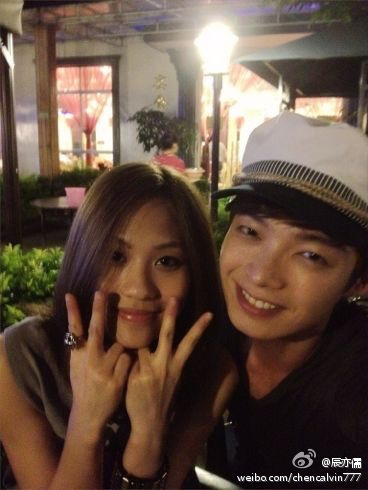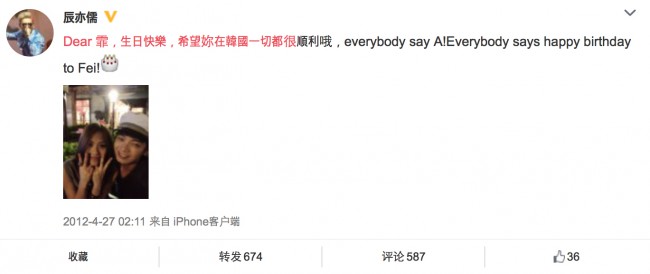 Share This Post