[★VIDEO] AOA's Jimin doesn't like her looks being compared to Samuel Jackson
AOA's Jimin shared one of her pet peeves in the most recent episode of Mnet's 4 Things Show.
The 18th episode of the show aired on May 12th and featured Jimin as the highlight. Upon entering the 4 Things Show's room, Jimin found the wall above the bed to be decorated with photos.
Screaming out in frustration ("What is this!!!")  she later reveals in a solo interview, "I really hate it. I'll admit that I resemble Jun Hyun Moo oppa. But with Samuel Jackson, please stop it (comparing her with him)," which aroused laughter.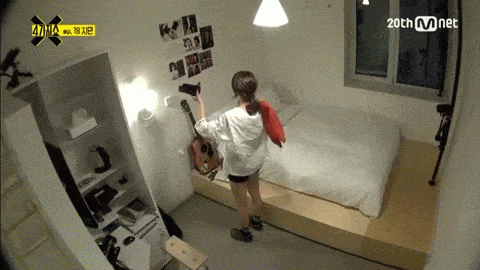 Choo Sarang's (Return of Superman) was also posted on the wall as female rapper Cheetah had previously told Jimin, "You look like Choo Sarang."
2AM's Jinwoon had also stated that Jimin resembled a Shi Tzu.
Check out her hilarious reaction below:
Source: TV Report
Share This Post