[★TRENDING] AOA's Choa bravely gives North Korea's Kim Jong Un a shoutout from the border
Some netizens have become concerned for AOA member Choa after she gave a shout out to North Korea's leader Kim Jong Un in a recent broadcast of My Little Television.

On the September 27th episode of the MBC show, Choa was out and about in the middle of the night recording when her PD revealed to her that they were near the border of North Korea.
In reply, Choa goes, "Oh, is that so?" before proceeding to call out Kim Jong Un's name loudly, "Jong Un ah! Kim Jong Un!"
To the camera, she goes, "It's not like that. I had a friend named Kim Jong Un when I was in elementary school," before continuingly calling out to the night, "Jong Un ah! Have you lost weight yet?"
The PD was undoubtedly nervous and tells her that it is dangerous what she's doing, however, Choa simply smiles and says that it's okay because he will protect her.
The clip uploaded to YouTube has since then gone viral since the broadcast, acquiring over 650,000 views in two days.
---
NETIZEN REACTIONS
Koreaboo has collected reactions from Netizens who commented on the original article from our Korean source. The below comments are the most popular comments at the time of this article being published.
---
[+140, -77] This is a bit alarming.. I like Choa, but there's a reason why the PD said this was a bit risky
[+129, -1] A..O…A….Cho….a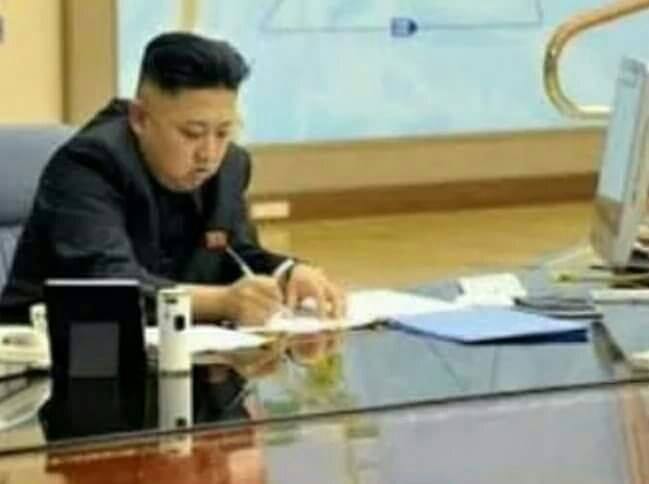 [+88, -70] Choa is so cuteㅋㅋㅋㅋㅋㅋ Choa's cute provocation to North Korea -☆
[+73, 0]  My grandma lives close to North Korea so she cussed Kim Jung Un too but she's fine after 2 years!!!!!!! 
[+48, -2] ㅋㅋㅋㅋㅋㅋㅋㅋㅋㅋㅋㅋ I don't care, this broadcast is funnyㅋㅋㅋㅋㅋㅋㅋ
[+39, 0] Comedians made fun of him too but they're all fine ㅋㅋㅋ
Source: WikiTree
Comments: Pann
Share This Post