BIGBANG confirmed to attend Dragon TV's New Year Special in China
Dragon TV has confirmed BIGBANG's attendance to their Spring Festival for the New Year. 
According to Star News on January 22nd, Chinese media have reported that BIGBANG will be appearing at the annual event in China. Dragon TV have initially started teasing for the group's upcoming appearance as they post a vague photo on their Weibo account with the tags saying, "famous star," "global idol," "top group" and "popular," which led fans to speculate on the guests.
Eventually, fans were able to pinpoint BIGBANG's resemblance to the silhouette displayed on the update which was followed by Dragon TV's confirmation earlier today. It is now being speculated that the group will be performing their popular hits, "Lies" and "Haru Haru" on the event, but to no confirmation as of yet.
The 2015 Dragon TV Spring Festival for the New Year will air on February 19th.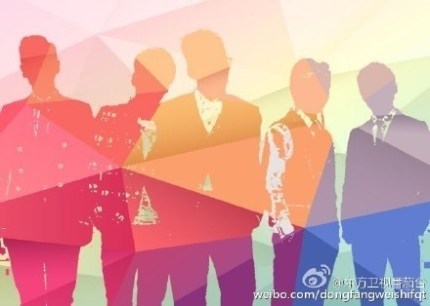 Source: YG-LIFE
Share This Post