The Biggest Difference Between Male And Female Trainees According To Producers
A producer of Mnet's Produce 101 voiced out the different qualities between their female trainees compared to the male ones for their new season. 
On April 3rd, the program officially presented their new batch of trainees in a press conference. Producer Ahn Jung Young, however, revealed that here has been a difference between the two batches of trainees so far.
"The female trainees in the first season were committed. Most of them were more than serious. The male trainees, however, are good but relaxed."

-Ahn Jung young
Singer Kahi, who is also a trainer on the program, also saw the difference and stated that the male trainees appeared to be more passive and introverted compared to their female counterparts in the first season.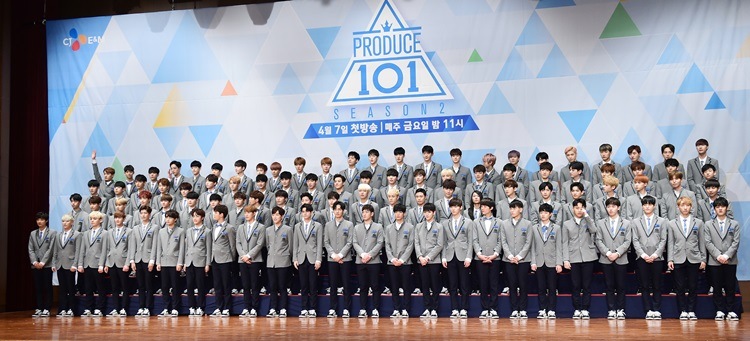 The differences were also noticedin Produce 101's latest public performance. The male trainees received comments for their choreography and appeared to be out of sync. The clip was compared to trainees from the first season who followed the intricate choreography without any mistakes.
The first season was a project program where a number of entertainment agencies sent in their female trainees to compete. The eleven selected trainees eventually became I.O.I and promoted for a year.
The new season will follow the same format for its male trainees and the eleven selected will make their debut under a project unit. Singer BoA was also selected to MC for the program.
Source: WIKITREE
Share This Post