BLACKPINK and TWICE's overlapping promotions draw comparison to 2NE1 vs Girls Generation
With BLACKPINK's comeback confirmed for the 1st of November, their likely overlapping promotions with TWICE has drawn comparison to two well-known girl groups in K-Pop.
2009 was one of the most exciting and competitive time for fans as two of South Korea's top girl groups underwent promotions at the same time: Girls' Generation and 2NE1.
On June 29, 2009, Girls' Generation dropped their 2nd mini-album Tell Me Your Wish (Genie), which spawned the hit track "Genie." It went on to win two Inkigayo awards and once on Music Bank during their promotions between June 26, 2009 and August 15, 2009.
About a week later, 2NE1 began promotion of their third single "I Don't Care" in early July 2009. Promotions for the track continued on until September in which they won five trophies on Music Bank, three on Inkigayo, and four on M! Countdown.
Due to their overlapping promotions and popularity even at the time, the two girl groups inevitably went head-to-head on weekly music shows for the #1 spot — three times on Music Bank. And each time, 2NE1 pushed ahead for #1 by the smallest margin in points.
Currently, JYP Entertainment's girl group TWICE has been confirmed for a comeback this month set for October 24th with their mini-album TWICEcoaster. TWICE has experienced high popularity this year,especially after releasing "Cheer Up," which took the #1 for nearly a month on the digital charts in March.
YG Entertainment's newest girl group BLACKPINK also showed popularity and success on the charts with their debut this August, dropping the tracks "Boombayah" and "Whistle," achieving all-kills with their songs as well. They have also recently confirmed a comeback with an album set to drop a little over a week after TWICE on November 1st.
And so, fans are awaiting and on the edge of their seats for the results of the upcoming TWICE vs BLACKPINK competition on the digital charts and music shows, comparing it heavily to the Girls' Generation vs 2NE1 battle that occurred over seven years ago.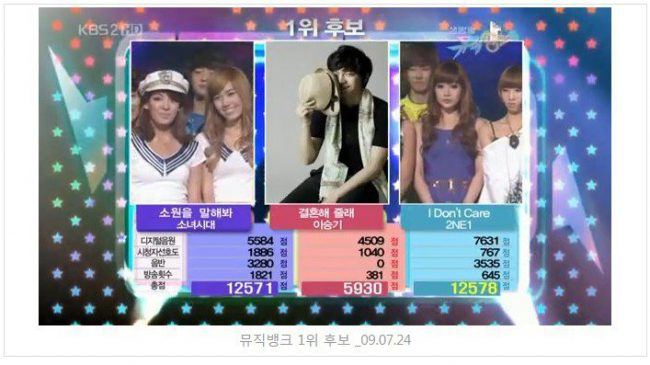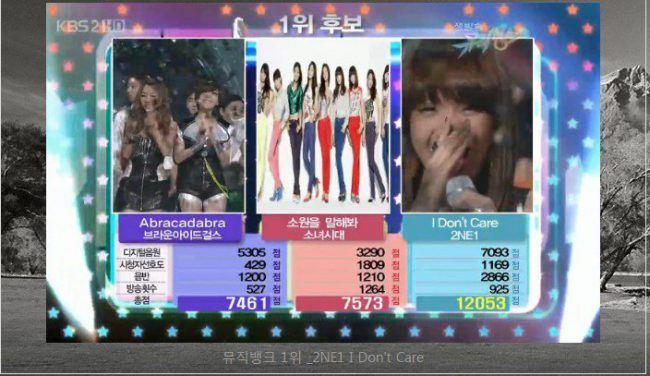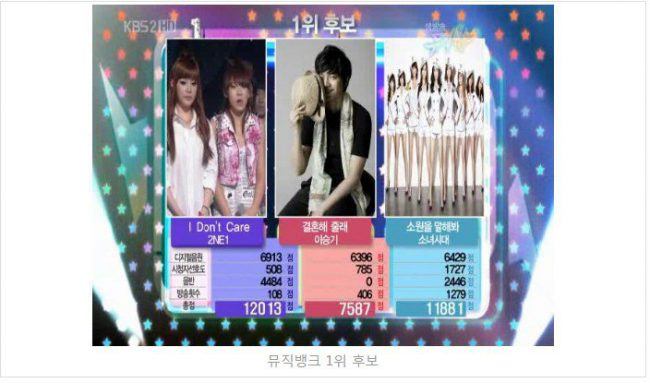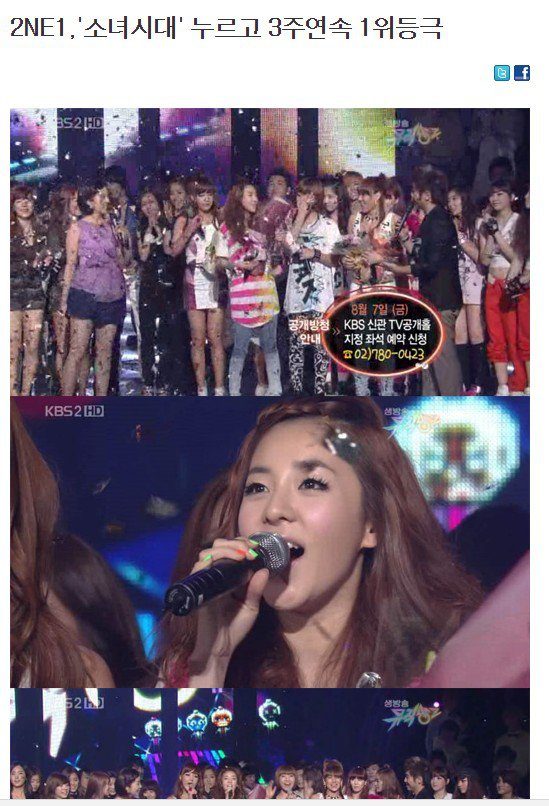 Source: Instiz
Share This Post