BTS Suga Will Officially Release His First Fully Produced Track
According to an insider leak, BTS' Suga will release a single with a female artist. He fully wrote and produced the upcoming track.
A specific date was not mentioned, but sometime during this month, Suga will release his fully produced single.  This will be his official debut as a producer as he has only released his tracks through a mixtape.
Suga released his mixtape under his producer alias: "Agust D." He also released a mixtape with the same name and in one of his tracks, female vocalist Suran is featured. Suga will officially release a digital single with Suran in this upcoming track.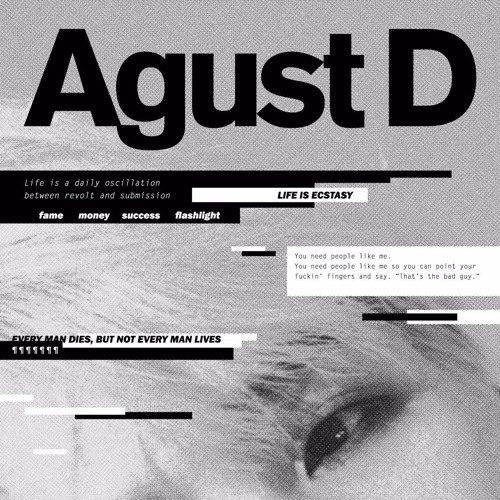 Suga previously worked with Suran on a track called "So Far Away" in his mixtape and the artistic chemistry between the two was good. Due to this great chemistry, Suga decided to work with Suran again and make a hip-hop, rhythm and blues track with her.
Suran is a female vocalist that is attracting attention from many artists in the K-Pop scene and underground Hip Hop scene. Artists love working with her because she has a unique, refreshing voice. Past artists, she's worked with besides Suga are Beenzino, Prima Vista, and Primary.
Even though Suga has shown his talents as a producer with BTS and their albums, this digital single with Suran will be his official solo debut as a producer. Suga will take the role as a producer and writer of the song while Suran will be the vocalist.
Fans and the music industry as a whole are eagerly anticipating Suga's upcoming, official debut as a producer. His "Agust D" mixtape was critically acclaimed and praised by fans and media as well. Foreign media such as Billboard and Fuse TV also praised his mixtape.
Check out the link below to hear Suga's past song "So Far Away" featuring Suran.
Source: Sports Chosun
Share This Post