Here Are All The Debuts And Comebacks Happening In May
Here are all the May comebacks!
May 1: HALO
HALO will be releasing their digital single "OMG (Oh My God)" and returning with a sexy and cool concept.
May 1: IZ
ANGEL is the second mini-album to be released by IZ. The album features a title track by the same name and was produced by Big Hit's Bang Si Hyuk.
May 1: Thunder
The former MBLAQ member will be dropping two singles. The first is the title track "Smile" featuring Jang Soo Bing and the b-side is "Nothing".
May 1: AOMG
The hip-hop company will be releasing a digital single "뒤집어버려" (Turn It Upside Down). The single will feature Gray, Simon Dominic, Loco, and Jay Park. The four have already released numerous teasers that promise an epic song.
May 2: (G)I-DLE
Headed by Jeon Soyeon, (G)I-DLE will be debuting with their first mini-album I AM. The album promises 6 fierce tracks including the title track "LATATA".
May 3: Crush
Crush is making his comeback on his birthday with his single "Bittersweet". This will mark the first comeback solo since "Be By My Side".
May 3: Jungyup
The leader of Brown Eyed Soul will make his solo comeback with a digital single.
May 3: Rui
This H.U.B member is getting ready to drop her digital single "Who Cares?". The teaser is full of tropical scenes and features an old-school hip-hop beat.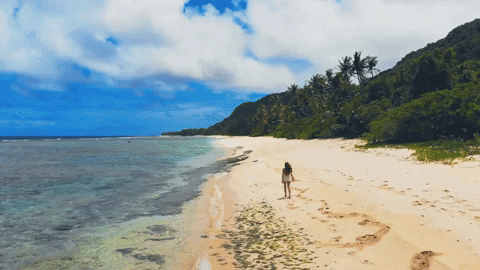 May 5: MC Gree
The rapper will be making his comeback after a year and 7 months. The single "Don't You Love Me" was written and composed by MC Gree himself and will include his vocals along with his rap.
May 8: Ben
Ben will be dropping a full-length album, Love Recipe.
May 8: Cross Gene
The group will be taking a laid-back summer concept for their new album Zero. So far the group has kept the album length a secret.
May 8: TEEN TOP
TEEN TOP is returning with a neon light and city concept for their upcoming comeback. Little information has been released about this comeback and fans don't even know if it's an album or a single!
May 9: EXO-CBX
EXO-CBX is coming back with their first Japanese studio album MAGIC. The title track "Horololo" is a funky and fun song that introduces the album.
May 9: Yong Junhyung
Highlight's Yong Junhyung is set to release his first full-length album. Teasers for Goodbye 20s prove to be very colorful and light-hearted.
May 10: Dreamcatcher
Dreamcatcher is all set to Escape the ERA with their new mini-album. Fans have been speculating where the girl group will take them with this new release.
May 10: Favorite
The group will return looks really cute in their concept photos for their second mini-album Love Loves To Love Love.
May 10: Kim Yeon Woo
This well-known ballad singer will  release his 2nd full-length album this month.
May 16: Samuel
After releasing EYE CANDY last year, Samuel will be releasing a Japanese single album of the same name.
May 16: TWICE
TWICE's Wake Me Up will be the group's third Japanese maxi album. The album features the title track "Wake Me Up" as well as one other track.
May 17: UNI.T
The group formed from KBS's The Unit will be making their debut on May 17.
May 18: BTS
After they released "Euphoria: Theme of Love Yourself Wonder", A.R.M.Ys all over the world have been waiting for the release of BTS's latest full-length album Love Yourself: Tear. This album will be the group's third full-length album.
May 23: Chansung
The 2PM singer and rapper will be releasing his debut Japanese mini-album Complex which features the title track "Treasure".
May 23: GFRIEND
GFRIEND will make their official Japanese debut on May 23 and release a "best of" album, with all of their hit songs in Japanese.
May 23: NCT 127
Fans have been looking forward to NCT 127's Japanese debut album Chain. The album will feature a Japanese version of their wildly successful "Limitless".
May 23: TST
TST, who changed their group name from TopSecret, just dropped their Korean single album Love Story and will release a Japanese version on May 23.
May 30: SEVENTEEN
The 13-member group will be releasing their debut Japanese mini-album We Make You. The album will feature 3 songs plus highlights from their recent events in Japan.
May 30: XENO-T
The group formally known as Topp Dogg will be releasing a Japanese single. This will be the group's first official release since the group changed their name.
Late-May: AOA
The group will be making a comeback sometime in late-May and it will be their first comeback since Choa left the group. The remaining girls have promised to show a new side of AOA that's never been seen before.
Late-May: SHINee
SHINee will be making their first Korean comeback as 4 members after Jonghyun's passing in late-May and will also be holding their 10th anniversary fan meeting on May 27.
May(?): BLACKPINK
Back in March, Yang Hyun Suk posted a mysterious post to Instagram saying, "April is for WINNER, May is for BLACKPINK." Since the group is already due for a comeback, the cryptic message has BLINKs sure that they'll make a reappearance in May.
Share This Post