DIA's New Members Prove Their Worth In Live Instrumental Performance
DIA showed their musical talents by playing instruments while singing live at their showcase for their second studio album, YOLO.
On April 7, DIA, now a 9-member group, held their showcase for YOLO in Yongsan, Seoul, with their two new members, Somyi and Jooeun. While some fans were excited about the addition of the two new members, many DIA fans were uncomfortable with the idea and expressed that they would prefer it if the group were to stay as 7 members. The new girls, however, quickly proved their mettle during the group's live performance.
At this showcase, the new members announced their hopes and dreams for the group and for themselves and expressed that they will be trying their best to acclimate to the team and change fans' negative stances on their addition to the group.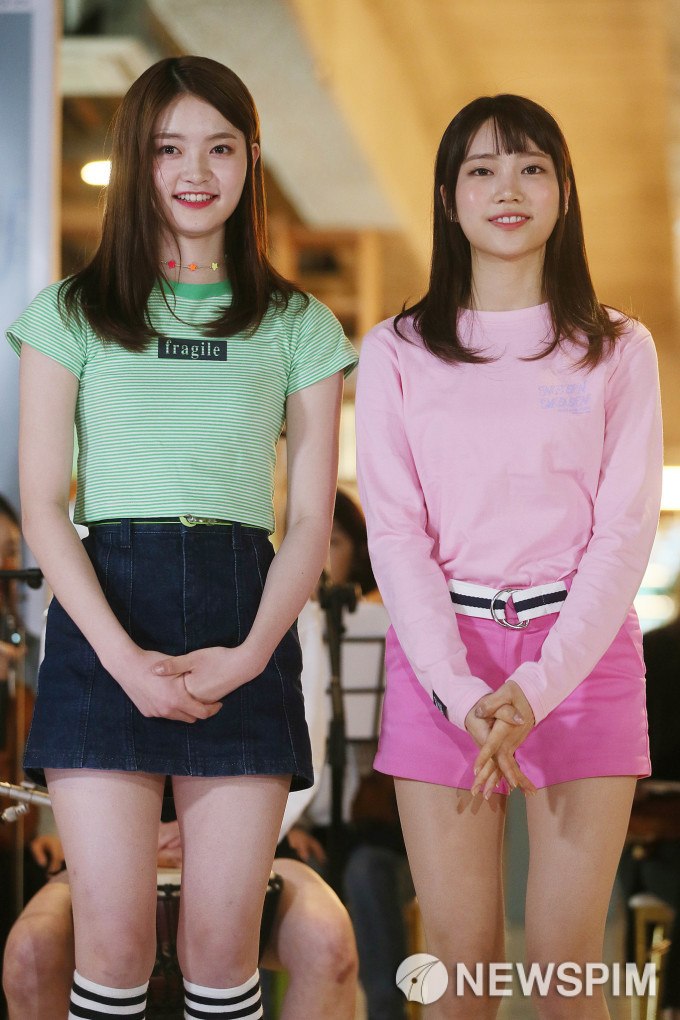 "They may see us negatively, and my response may be trite, but if we try our best and show them how hard we're trying to contribute to the group, then I think it's possible to change their view of us from negative to positive."

— DIA's Jooeun
DIA's showcase was extra-special for fans as they were treated to talented instrumental renditions of "Wanna Date Me" when all the members picked up various instruments and played the MR to the ballad version.
Yebin showed off her exceptional skill on the guitar, while Eunchae strummed on the ukelele. Eunjin played the djembe while Chaeyeon handled two different instruments at once: the cabasa and glockenspiel.
DIA's second studio album YOLO will be released on April 19. Check out a snippet of their showcase below!
Share This Post