EXO collaborates with SPAO on special edition t-shirts for UNICEF
EXO is collaborating with SPAO to release a line of t-shirts featuring their names and signatures with proceeds going toward UNICEF.
Earlier this year, EXO and AOA were named the new faces of SPAO and have since modeled many of their clothing lines. Now, EXO is partnering up with the company to release a line of 10 t-shirts with the proceeds going toward UNICEF's "School for Asia" program.
The 10 t-shirts will each feature one of the nine active member's name, number, and signature as well as a 10th shirt that features the whole group. The design will be built off of their newest album EXODUS's logo with the hexagonal look at the EXO Cube. While the group shirt will be only be sold in black, fans have a choice between black and white for the individual member shirts.
Each shirt is priced at 19,900 Won (~$18 USD) and 1,000 Won of each shirt sold will go toward the "School for Asia." The exclusive shirts will be sold on the SPAO website starting on July 10th and will be available until July 19th.
With each shirt purchase fans will receive a special gift; by simply entering the code on the tag after purchasing the shirts, fans will be able to download phone wallpapers of the EXO members.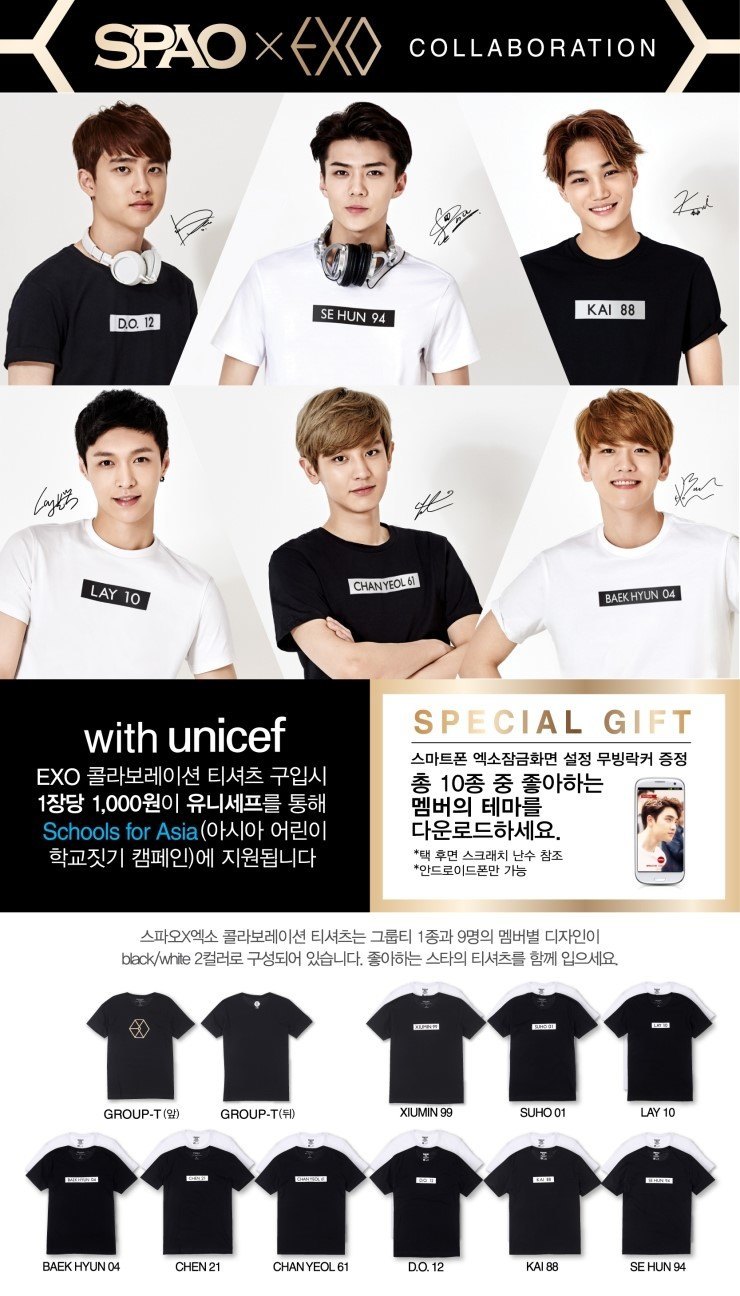 Source: ITN Korea
Share This Post