EXO exposes Baekhyun as the member with the lowest alcohol tolerance
As EXO-CBX continues their unit promotional run, a few details about their drinking habits have been revealed in a recent radio show appearance. 
The confessing streak began when Baekhyun revealed that amongst the group, "Chen and Xiumin are the members that can drink well." However, Chen countered this with another admission that Baekhyun has a noticeably low alcohol intolerance and can only drink one cup of soju. Baekhyun immediately tried to defend himself by saying that he can drink a bottle if he tries really hard, but was only met with laughter on air.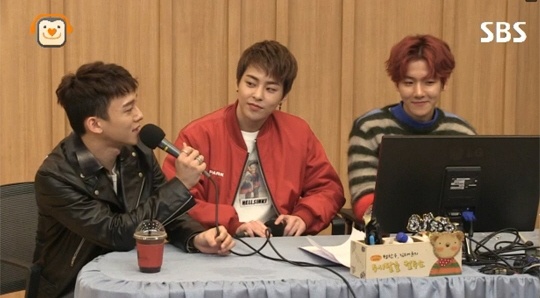 Throughout the course of the guest radio appearance, the members confessed to more alcohol stories with Chen admitting on being able to finish two bottles, while Xiumin is able to drink as much as the person that he is with. The talk segment ended with the radio hosts pointing out that Chen is the strong drinker, while Xiumin is a very good drink among the group.
The statement was taken from their recent appearance on SBS Power FM's Cultwo Power as they promoted their debut unit track, "Hey Mama!"
Recently, the members also made their fans swoon after sharing an extremely intimate revelation online. 
Source: Dispatch
Share This Post