EXO-Ls praised for sending aid to victims of Tianjin explosion
In light of the recent explosion that devastated the Tianjin port city in China on the night of August 12th, EXO-Ls have come together to give aid and support to those who have been affected.
EXO-Ls have taken to monetary and physical donations to show their solidarity with those who were injured or hurt in the wake of blast. Fans shared photos onto Twitter and Weibo of the boxes of donated supplies including blankets and medical supplies.
It is reported that the explosion happened on site of Ruihai Logistics which specializes in dangerous and toxic chemicals. More than 700 have been injured with the death toll rising to 50 at the time of writing. Buildings within a two-kilometer range of the blast were destroyed.
EXO-L (EXOYEAH) distributed water & wipes to volunteers in the blood donation in Tianjin earlier today. pic.twitter.com/TQHfvTvnfj

— 🐯 SUHO'S TIGER 🐯 (@baobeiduizhang) August 13, 2015
proud of EXO-Ls that gave help and support to Tianjin blast victims~ keep it up! pic.twitter.com/uON8ySNNbB

— 格蕾丝 {hiatus} (@yixinqins) August 13, 2015
EXO Keeping Miracle sent food, water & wet wipes for the doctors, nurses, patients & families in Hospital of Tanggu. pic.twitter.com/2Gvbl86dx8

— 🐯 SUHO'S TIGER 🐯 (@baobeiduizhang) August 13, 2015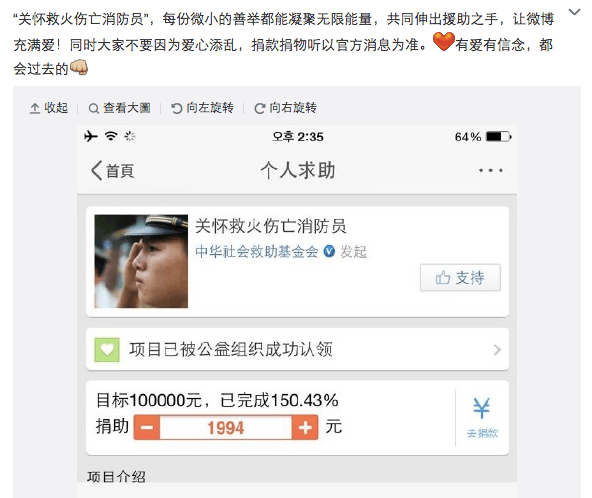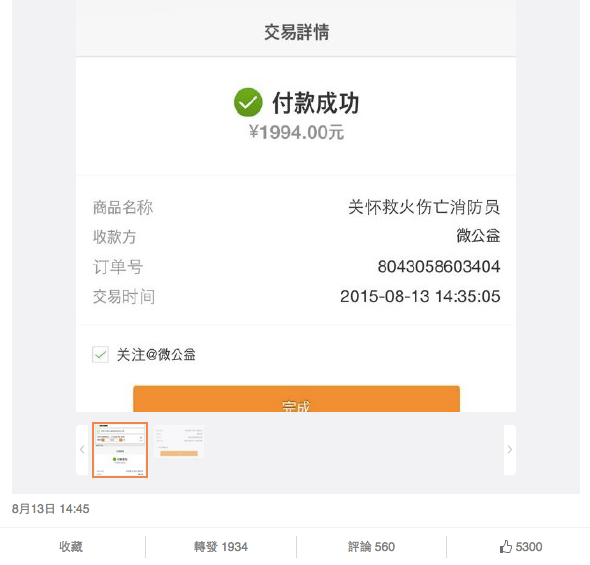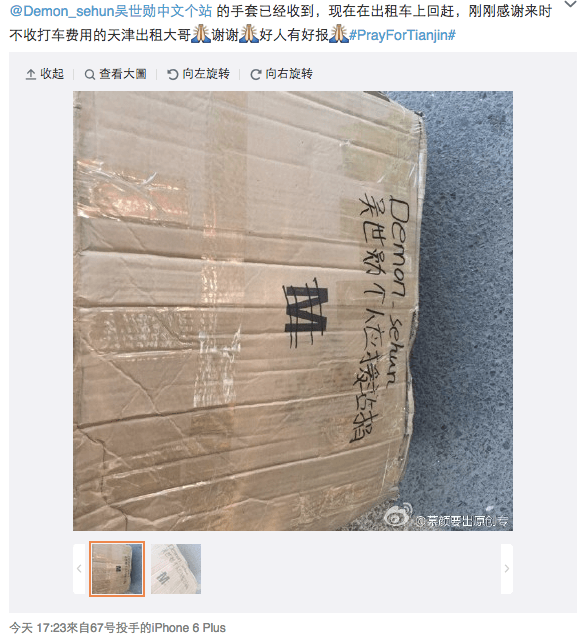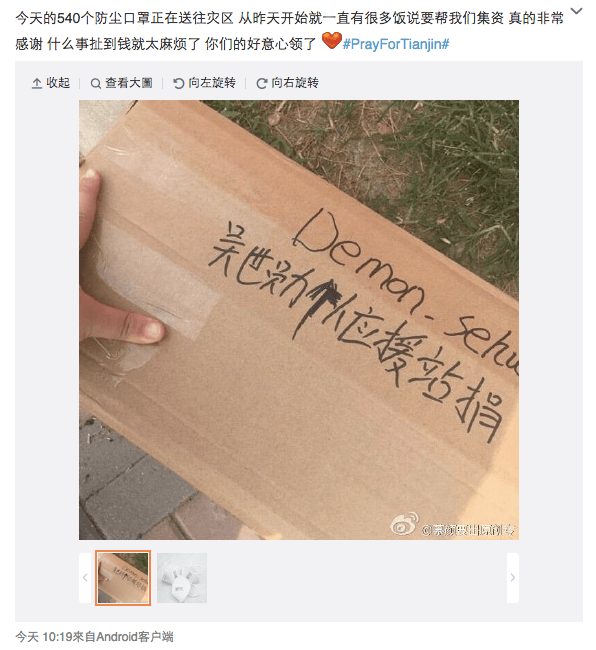 Insane new footage of yesterday's explosion in Tianjin, China. Wait for the second explosion @0:50. Photos of Tianjin aftermath: http://ebaum.it/tianjin_aftermathDrone footage of the aftermath: http://ebaum.it/tianjin_drone

Posted by Ebaum's World on Thursday, August 13, 2015
Source: BBC, Oh Sehun Bar, and Demon Sehun Weibo
Share This Post