EXO's Suho warmly greets EXO-Ls for Pepero Day
Today marks the celebration of Korea's Pepero Day! On EXO-L's official website, Suho warmly greets fans in time for Pepero Day on November 11th.
Lotte is a candy company that is well known for its long, thin chocolate sticks called Pepero. They also come in a variety of other flavors such as strawberry and almond. In Korea, Pepero Day is always on November 11th. If someone places four Pepero together, it looks like 11/11, which is where the name comes from. On Pepero Day, the candy is exchanged between friends and loved ones as a sign of affection towards one another.
On EXO-L's official website, the SM Entertainment artist is seen wearing dark, circular glasses. He's also sporting a comfy, white turtleneck as he holds several different types of Pepero in his arms. The caption he typed underneath one of his photos reads, "I'm not sure which one you'd like, so I prepared all of it."
His sincerity and sweet actions are expressed in the pictures. He smiles adoringly at the camera, while also looking down at his phone. He wanted to make sure that he was able to capture such a cute moment for EXO-Ls.

Currently, EXO is working on several activities. They are also traveling abroad for their EXO'DRIUM concert tour.
Check out the pictures of Suho greeting EXO-Ls for Pepero Day!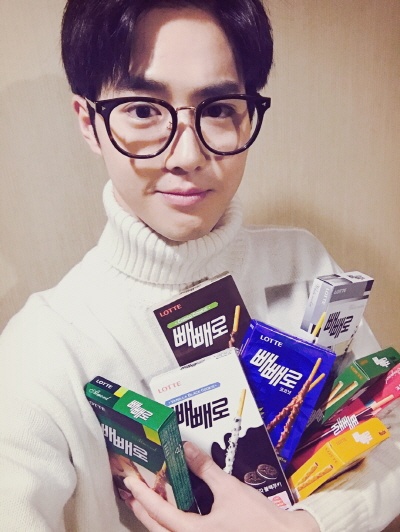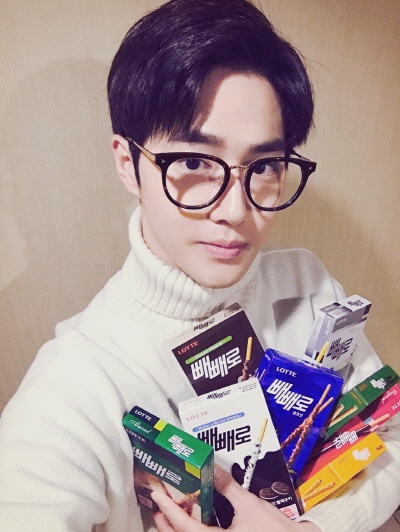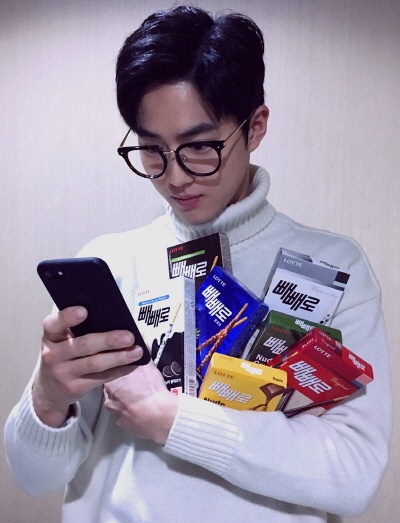 Source: EXO-L Official Website
Share This Post