Fans Compiled Evidence That G-Dragon and Dara Are Dating… For A Truly Noble Reason
Not everything is what it looks like.
After some fans claimed BIGBANG's G-Dragon and Girls' Generation's Taeyeon were secretly dating due to their similar Instagram posts, other fans decided to prove just how easy it is to make it look like any two friends are in a secret relationship.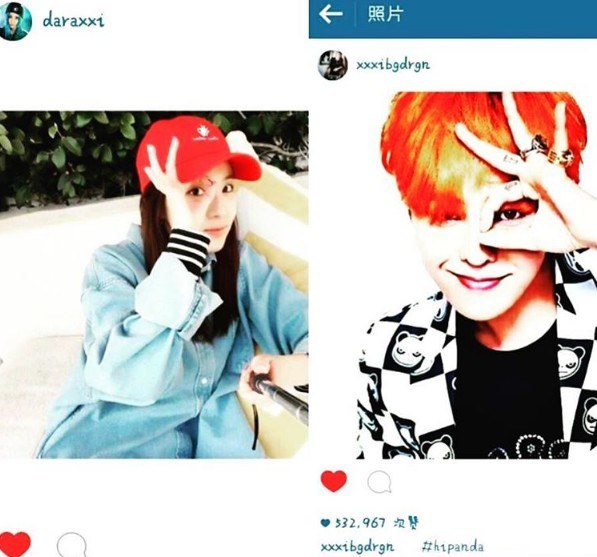 Using old photos of G-Dragon's Instagram and comparing them to photos of Dara, they thought it would prove just how silly "lovestagram" evidence is.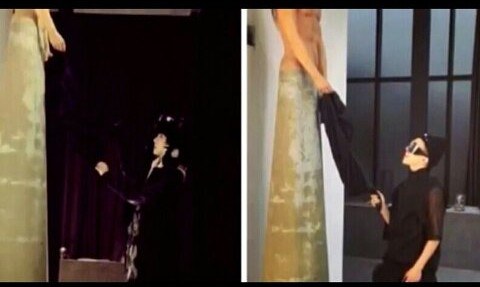 According to fans, most of the photos of the two YG Entertainment artists having similar photos of identical poses and clothing articles were posted while G-Dragon was dating model Kiko Mizuhara.
While the similar poses, photos, and clothing items may at first seem like a strong argument that two idols are dating, it's really not all that uncommon.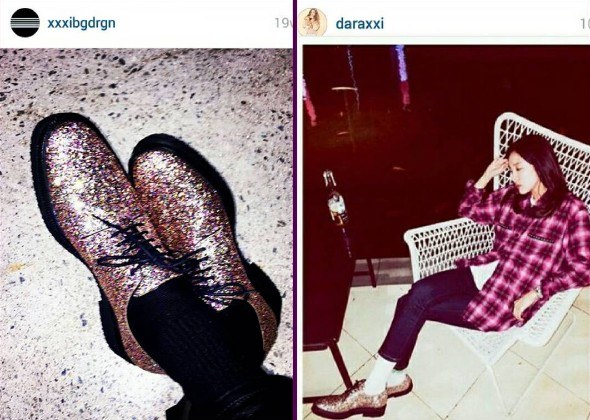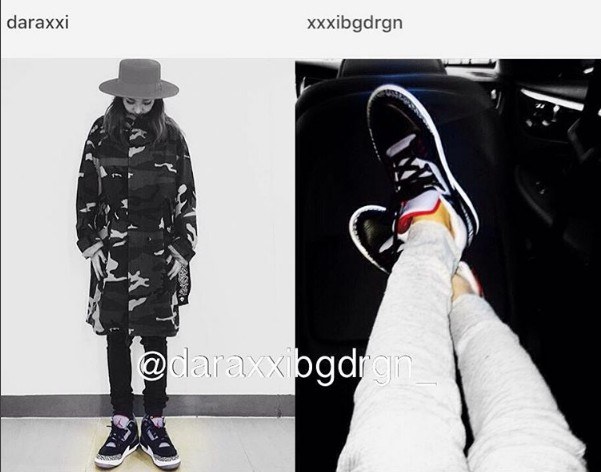 In regards to having similar poses, there are only so many poses a person can do so eventually you would be able to find two idols doing the same one.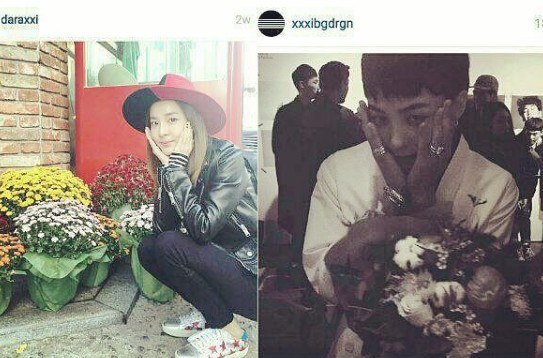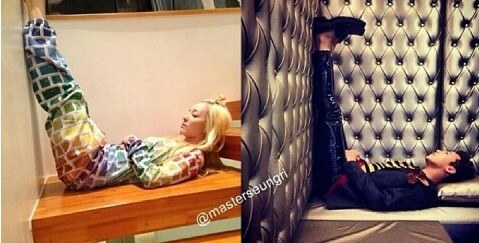 These fans also pointed out that they will often tag their friends in posts and there really shouldn't be anything suspicious in that.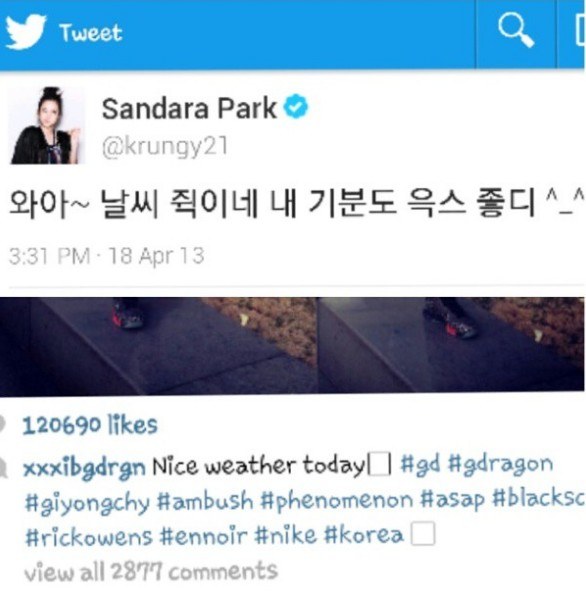 Fashion items also seemed to cause quite a stir, but how hard is it to believe that two idols would have the same sense of fashion?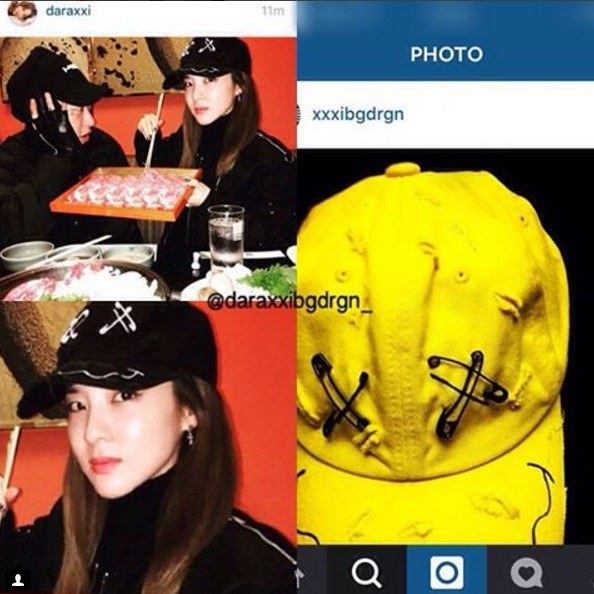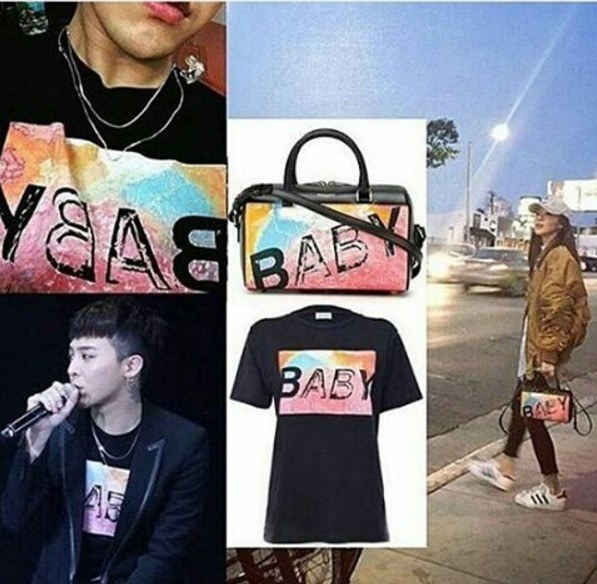 The fans also proved that, with a few posts taken out of context, they could tell a completely different story.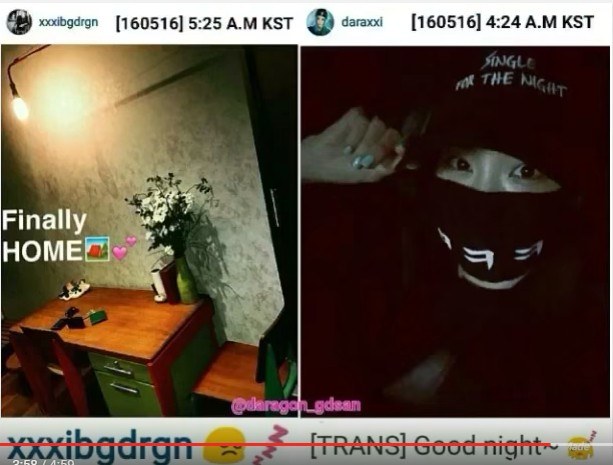 For instance, if the timestamps weren't posted on these two photos people might assume that the two had posted this after a night out together.
This picture G-Dragon posted of rabbits could lead some to believe he was making a direct reference to Dara as she loves bunnies.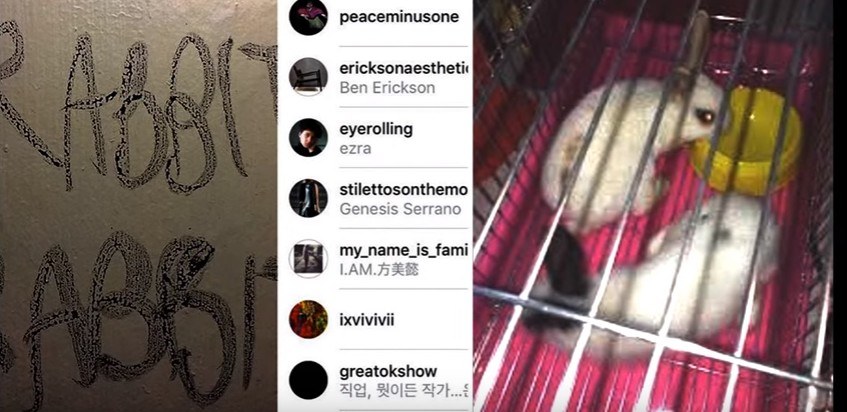 Fans upped their game and found even more instances that made it look like the two were dating.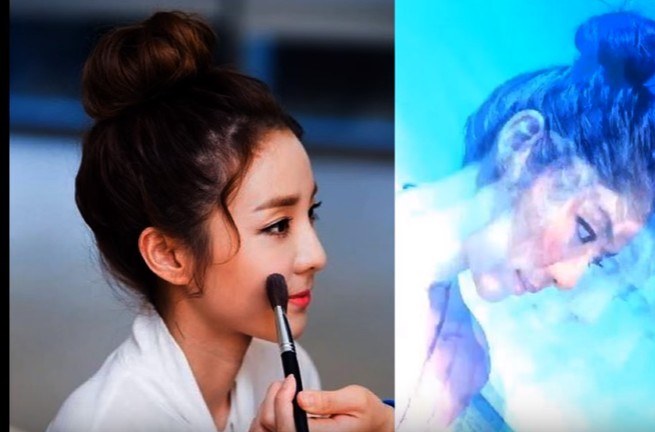 They found this post where G-Dragon liked a photo by an artist who had painted a picture that bore a striking resemblance to Dara and whose Instagram handle made direct reference to the couple name people who ship Dara and G-Dragon (Daragon).
VIPs also pointed out that it is easy to find connections where there really aren't any.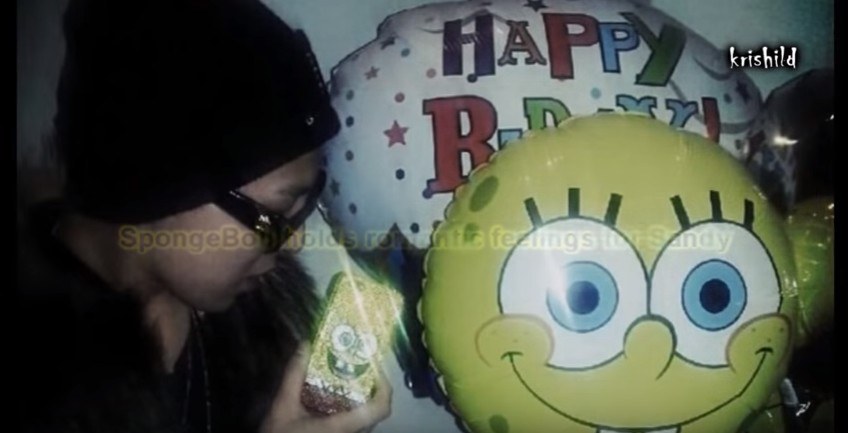 You could easily paint G-Dragon's love for Spongebob as a symbol for his secret love for Dara.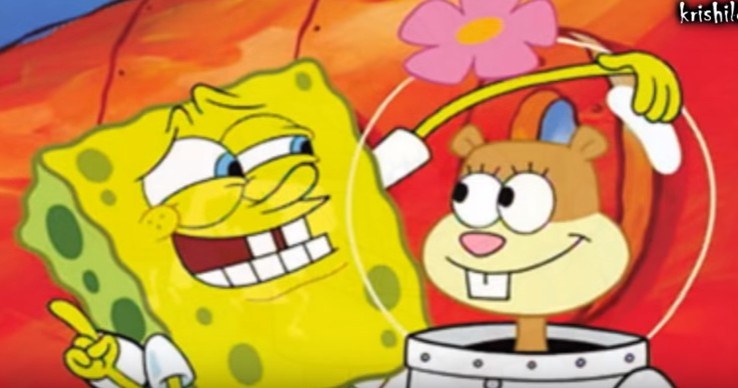 Spongebob's lady love is Sandy which also happens to be Dara's nickname.
Pointing out that they've both worn similar sweatpants, you could tell the story that they actually share the same pair of sweatpants.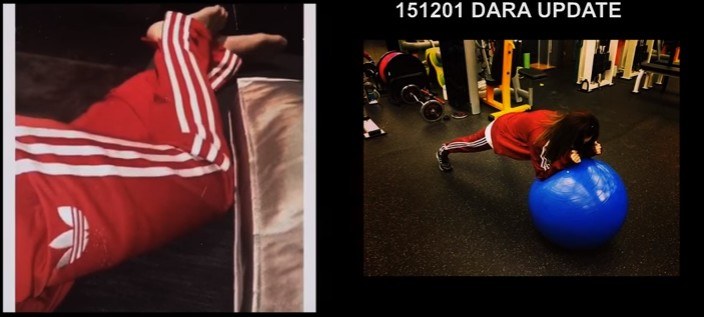 The same could be said of this bracelet the two were both spotted wearing.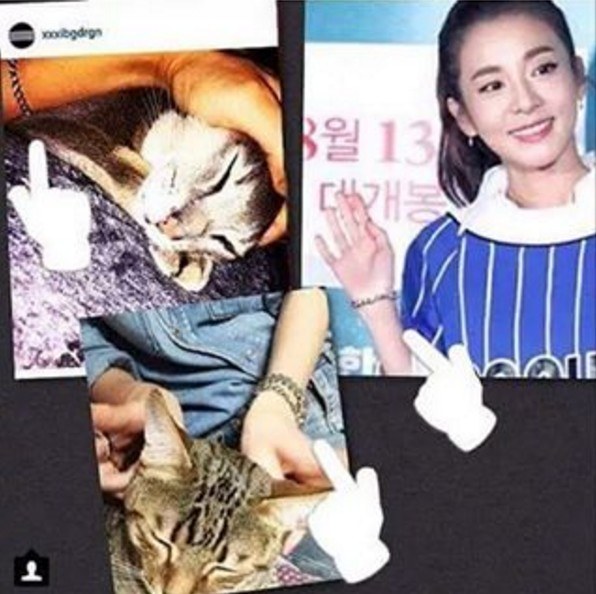 They've even worn identical masks, so they're obviously dating, right?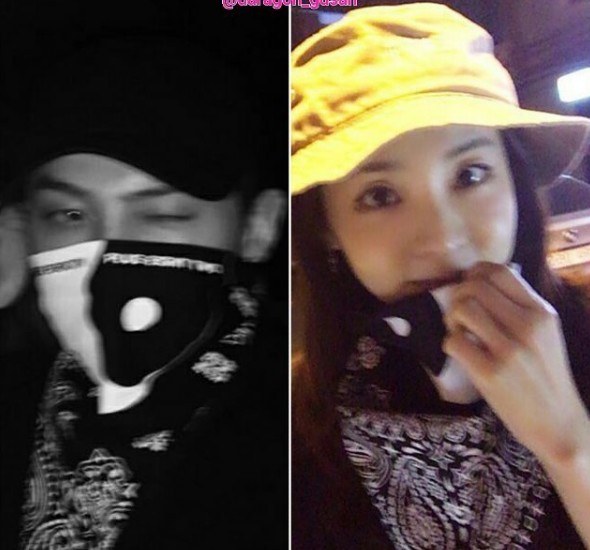 While all these pictures may look like evidence of some secret relationship, the two are apparently just good friends.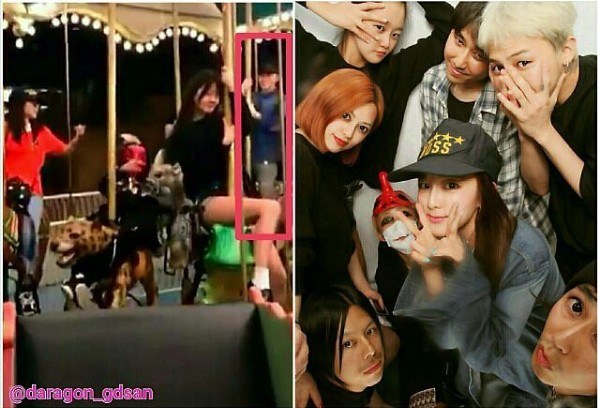 They like to hang out with each other and are always there to give support to one another.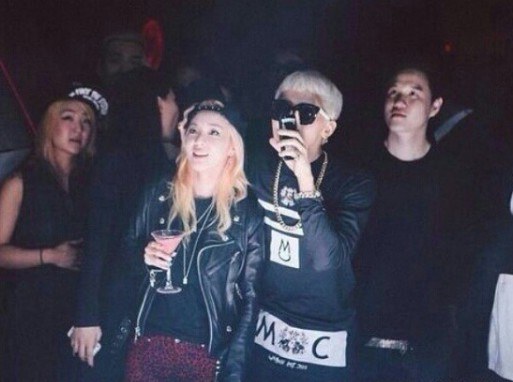 The two have even admitted they are just like family!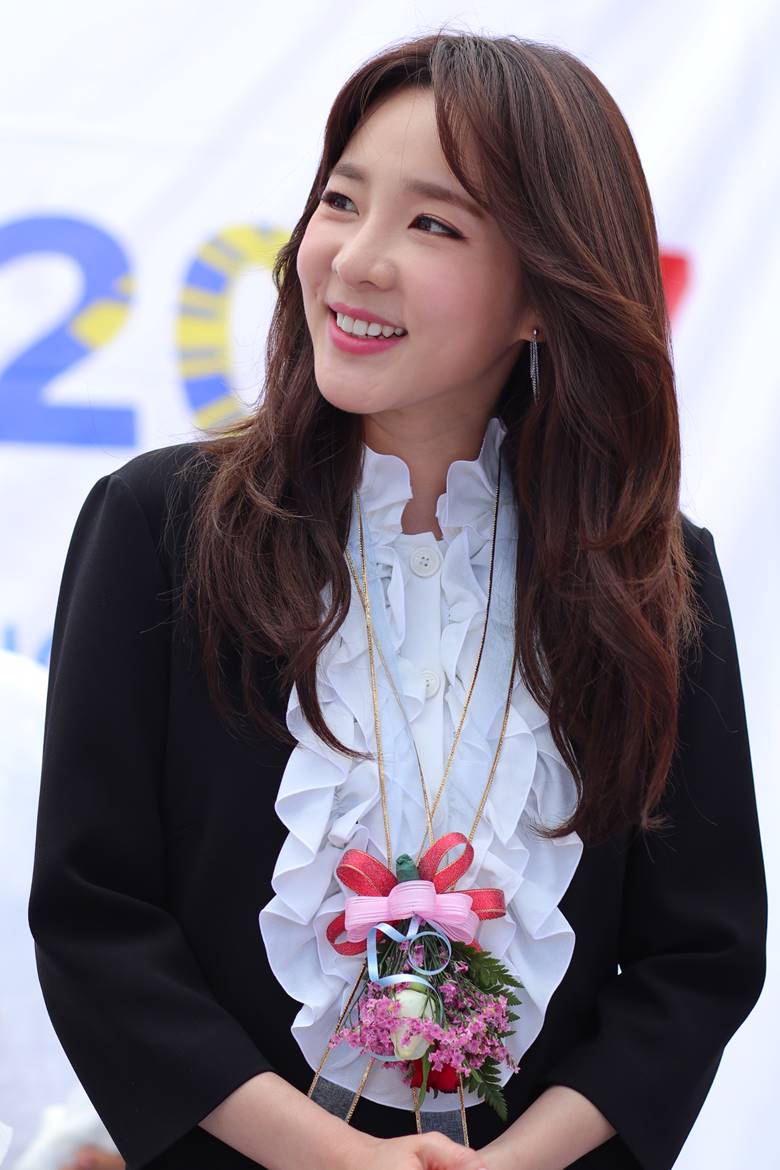 I don't really understand because we're really like family. So… ah, yuck! We're really close so there's nothing special about it.

— Sandara Park
And while G-Dragon may have admitted he thinks Dara is pretty, not everyone who thinks someone is pretty is also dating that someone.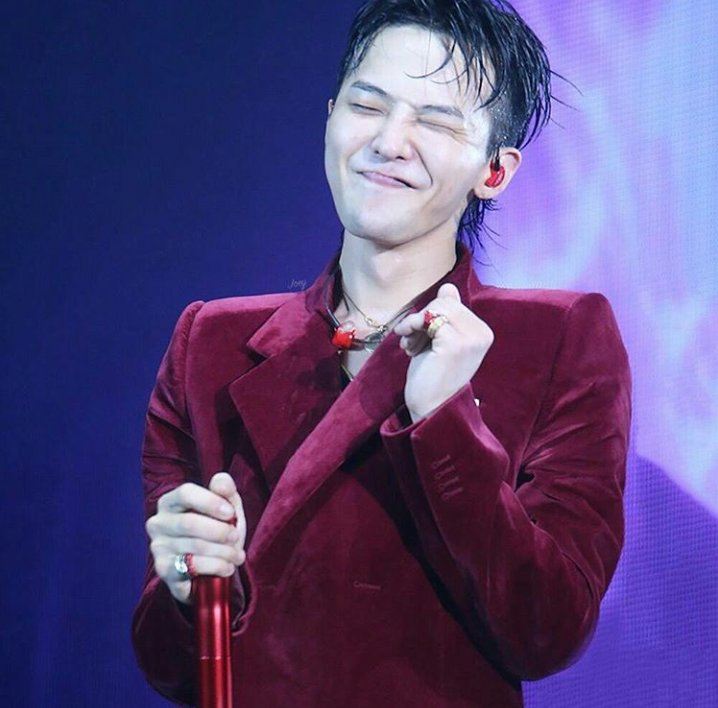 With just a little bit of extra work, someone can make it look like any idol is dating.
Share This Post