Filipino celebrities spotted fanboying at EXO concert
Filipino celebrities Iñigo Pascual and Jameson Blake were recently spotted enjoying EXO's concert in Manila.
On February 25 and 26, EXO stopped in Manila as part of their Exo Planet 3 – The Exo'rdium World Tour. Out of the thousands of fans, fans were able to spot singer Iñigo Pascual and #HASHTAGS's Jameson Blake in attendance enjoying the performances. The two could be seen standing with many other fans in the pit, watching in earnest.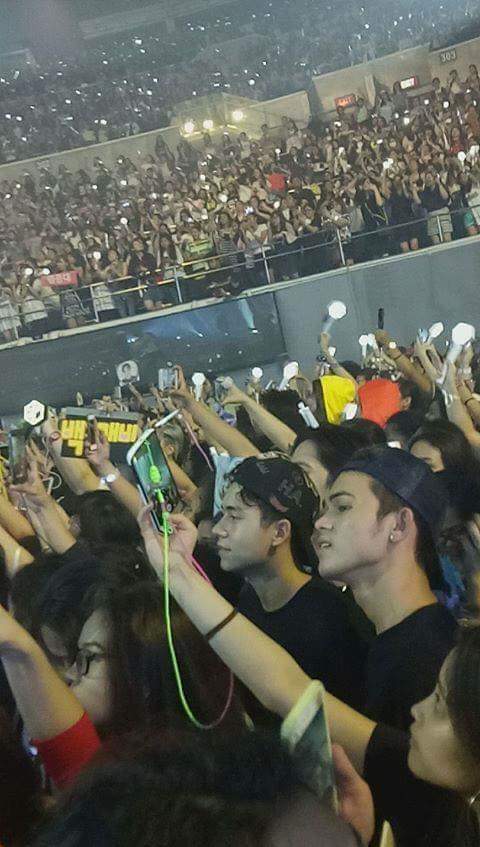 Iñigo Pascual has previously expressed his interest in Korean music and his cover videos of songs by EXO, GOT7, and BTS went viral. Check out his cover of EXO's "Sing for You" below.
"Sing For You" – @SMent_EXO pic.twitter.com/yJIuSGAEuD

— Iñigo Dôm Pascual 💎 (@ImPascualInigo) December 28, 2016
These aren't the only 2 fanboys gaining attention from EXO's stop in the Philippines. While EXO is known for having a primarily female fanbase, 2 fanboys were caught in the act of showing off their appreciation for EXO at the very same concert. EXO will make stops in Singapore and Malaysia before moving traveling to North America for concerts in Mexico City, Newark, and Los Angeles.
Share This Post