G-Friend's "vaulting horse" dance attempt fail during performance on "Show Champion"
Rookie girl group G-Friend recently made an appearance on MBC Music's Show Champion where an error in their choreography for "Me Gustas Tu" occurred.
Aired on August 19th, G-Friend took the stage with their latest comeback title track "Me Gustas Tu." While the girls performed the first 12 seconds of the choreography perfectly and in perfect sync, the trouble came during what has been nicknamed as the "vaulting horse dance."
With Umji bent down, Yerin comes up from behind and vaults overhead. This time, however, Yerin fails to jump over them and the member in front falls to the ground.
G-Friend is being commended for continuing on with their stage like professionals and now allowing the short but quick incident to delay them as they returned to their in-sync dancing.
Watch the performance below: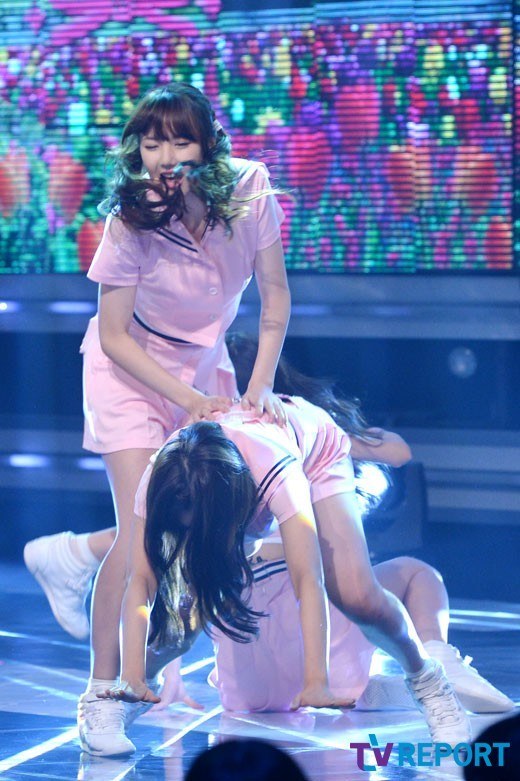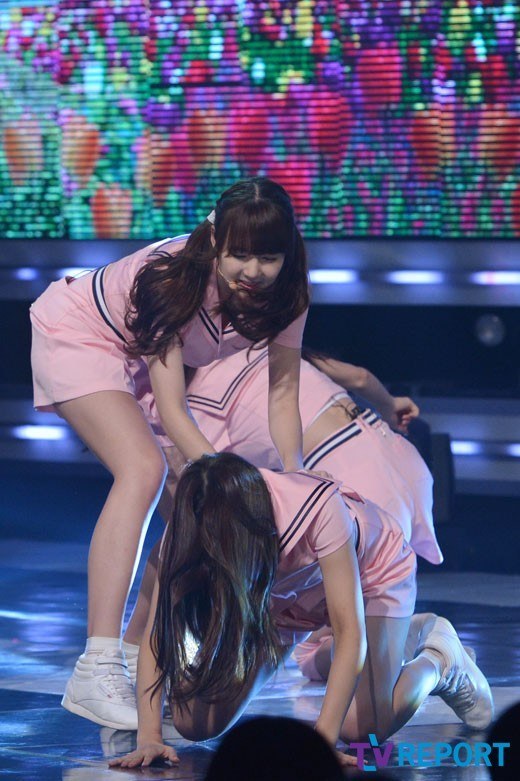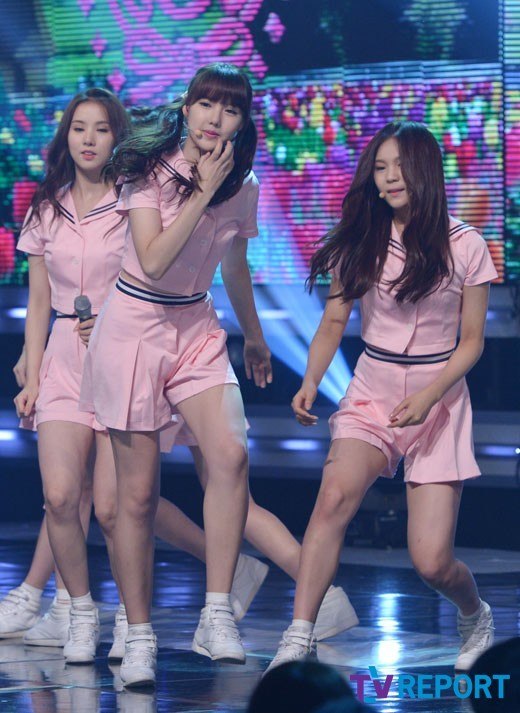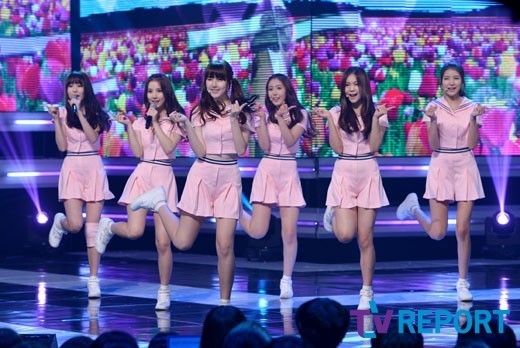 Source: TV Report
Share This Post