Gain looks petite with her "small, but perfect" proportions on way to rehearsals
Gain shows off her "s-shaped" body figure while on her way to the KBS Music Bank rehearsals.
Gain, of popular girl group Brown Eyed Girls, has been promoting her new album, End Again, which was released on the 9th. "Carnival (The Last Day)", which is the title song, is a sweet, upbeat tune that captures the grand feeling of a circus.
While on her way to the KBS studios to attend the rehearsals for "Carnival", Gain was seen sporting a simple, yet chic outfit that showed off her slim, shapely legs.
The star's fans began buzzing about her petite, but perfectly-proportioned body and how even though she is almost a whole head shorter than those around her, she can still pull off a sexy look. Other netizens expressed their surprise, saying how they never realized how tiny Gain was when watching her on television shows.
What are your thoughts on the star's adorable stature?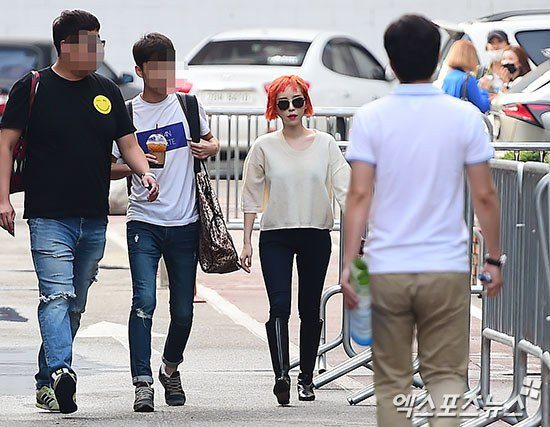 Source: Xports News
Share This Post