"Happy Together 3" shed their sauna concept in upcoming revamp talk show
One of KBS 2TV's most popular talk show, which recently has seen declines in ratings, have undergone some major changes and they are giving viewers a peek into the new Happy Together 3.
Set to air the first episode of their revamp talk show on October 8th, photos and stills of the revamp reveals one major change: the sauna concept is gone.
For the last seven years, the third season of Happy Together 3 separated itself from other talk show with a sauna concept, in which both guests and MCs alike interacted in sauna wear, towels, and comical wigs. During the temporary hiatus, the show was reorganized as such that everyone will be wearing their regular and casual outfits.
Additionally, guests coming on Happy Together 3 will be required to bring 100 personal items and will create a quiz regarding the items and talk about each of their belongings, which will then be donated to charity.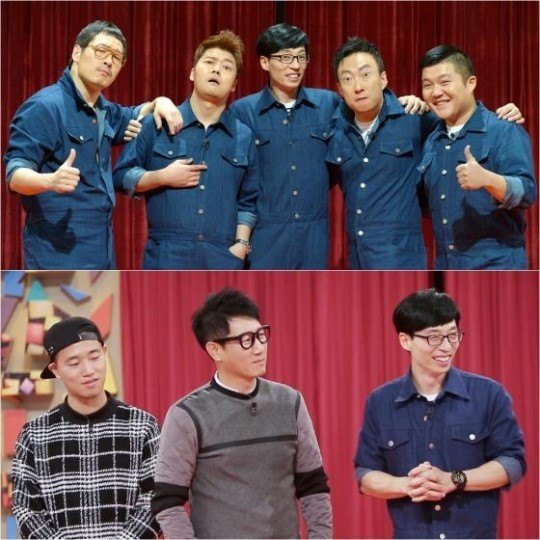 A change to the fixed cast was also made with three main MCs and a sub-panel of two. What was originally Yoo Jae Suk, Park Myung Soo, Park Mi Sun, Jo Se Ho, and Kim Shin Young, the main MCs in the revamp will be Yoo Jae Suk, Park Myung Soo, and Jeon Hyun Moo. They are accompanied by Jo Se Ho and Kim Pung as the fixed panel.
The first episode of the revamp talk show will feature Running Man's Gary of Leessang and Ji Suk Jin. It is said to air at 11:15pm KST on October 8th.
Source: Star News
Share This Post