[★TRENDING] Here's Who The Violent Passenger on Korean Air Really Is
A video of an extremely violent Korean Air passenger has gone viral, but this isn't his first time he's had an incident like this. 
The man, identified as Lim Bum Joon is 34-years-old and the son of Lim Byung Sun. His father is the CEO of Doo Jung Products, INC. a makeup and cosmetic exports company. Bum Joon quit his job at Samsung Electronics in order to work for his father, alongside his uncle and his cousin.
Lim Bum Joon was on a business trip for his father, heading back to South Korea from Vietnam when he had his violent outburst. Bum Joon was riding in Prestige Class and had 2 1/2 glasses of alcohol before his tantrum began. The 56-year-old passenger who was seated next to Bum Joon was the first victim of his outburst.
"[Bum Joon] kept talking to me after getting on the plane and I didn't respond. 2 hours into the flight, he hit me with his hand saying, 'This hyung is no fun'."

— Passenger seated next to Bum Joon
He then began to act more violent and hitting the 36-year-old flight attendant in charge. He moved onto two other flight attendants, whom he kicked in the face and stomach. He began swearing at the flight engineer and kicked him in the shin. When the flight attendants attempted to restrain him, he began spitting in their face and continuously berating them with swear words.
This tantrum lasted for a total of 2 hours, with Bum Joon refusing to calm down and refrain from being violent. 
https://youtu.be/fnyscSnUKqo
Bum Joon was finally restrained with the help of other passengers on board, including Richard Marx. He was immediately arrested and taken off the plane once it landed in South Korea at Incheon International Airport.
However, Bum Joon was safely released into the custody of his father and is currently at his home. The reason given was due to him being too drunk for questioning. Police plan to summon him once more to continue questioning.
"I had things to do in Vietnam but because I was so busy I sent my son instead. I will have him go to the police station and cooperate in their investigations later on."

— Lim Byung Sun (Father)
This is not the first time Lim Bum Joon has had violent outbursts involving others. Korean media site, Hankook Ilbo reported that Bum Joon was placed on the "Black Consumers List" for a similar incident in September 2016.
It is also not the only time his father, Lim Byung Sun CEO of Doo Jung Products has been involved in public scandals. In 2014, a high-up employee of his company physically assaulted a Chinese employee and made rounds in the media.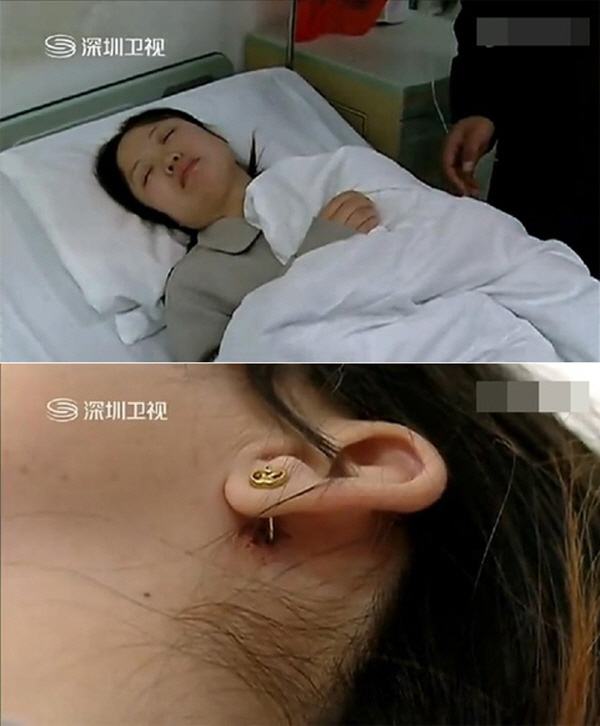 In 2006, an alleged employee left the company and made a community post encouraging others not to work for Doo Jung Products, Inc. The post describes horrible working conditions, rampant nepotism, encouragement of purchasing sex and other horrifying work conditions.
"Doo Jung Products makes cosmetic brushes. What this means is that they produce brushes women use to put on makeup. They don't make cheap products, but branded ODM & OEM ones. Their HQ is in Seocho-Dong, Seoul and they have an office in Hong Kong as well as a factory in Guanlan, China. What's the work envirnoment like?

It's as if they're experimenting with how to turn people into robots. There's no weekends, no holidays and no rest days unless the factory breaks down. You work untill 11PM on weekdays as a given. Honestly, these companies make a lot of money but there is no welfare system. You don't get what you worked for and of course there's no overtime payment.

The executives of the factory are the CEO's youngest sibling, the CEO's older sister's son and a friend of the youngest sibling of the COE. We call them Samryong (Three Dragons) and there is a supervisor on sight which we call Samryong as well. The former three are called Samryong because the three of them move the company's fate and the latter we call Samryong for a different reason.

If you ever come to the factory and see them, you will automatically recognize them as Samryong. The Samryong of the company have been here ever since the company was established and they've formed a coexistence which will make you tilt your head in wonder if you ever see them.

Other than the Samryong everyone that joins the company leaves within a year. So there are no veterans. They pretend they take care of you when they join but after the orientation period they start slaving you. Those who can speak a little bit of English and Chinese are worked even harder despite terrible and challenging environment while yelling "The World's Best" "Clean Hygienes" "Meet Deadlines".

The Samryong shut down the factory at 11pm at which point you can go to karaokes run by the locals and drink with women you can buy, if you enjoy working till 11 every day and doing that every night, this company is perfect for you. The pay is tiny and the living environment  is terrible. Do they take care of you afterwards? Don't even think about it. If you want to find out how steel is tempered or you want to test your limits be brave and apply.
As described by the alleged employee above, Doo Jung Products and Lim Byung Sun seem to be doing extremely well financially. In 2009, Lim Byung Sun donated ₩200,000,000 ($167,480.00 USD) to Korea University in 2009.
His son, Lim Bum Joon, who had the violent incident onboard Korean Air, attended one of the most prestigious and exclusive elementary schools in Korea. Lila Elementary School is considered one of the "Three Rich Elite Schools", the other two being Sejong and Soongeui Elementary School. Multiple celebrities and even former President's children have attended this elite private school.
There are no updates yet on whether or not Lim Bum Joon will be facing charges for his violent outburst onboard Korean Air KE480. South Koreans are demanding his arrest after viewing the viral video online, equally upset about how viral the video is going and the negative portrayal Lim Bum Joon is showing.
Source: Doo Jung Products (Archived), Eja News, China Tong, and Richard Marx
Share This Post