These images may prove that Seolhyun isn't AOA's sexiest body
AOA's Hyejung turns heads by showing off her body and people are saying it's better than Seolhyun's
Seolhyun may be known for her dark long locks and slim figure. Although her fellow peers and fans have praised her for her beauty, others seem to think Hyejung actually may have a body that rivals or may even be better than Seolhyun's.
These gifs are currently spreading among the male dominant online communities and they can't get enough of AOA's Hyejung's stellar body.
Seolhyun showed off her stellar looks for W Korea magazine. She has also posed for Cosmopolitan Korea where she shows her innocent and seductive side.
Seolyhun recently ended her relationship with Block B's Zico, DongA confirmed that the couple had broken up after 6 months of dating. After the break-up, Zico updated his personal Instagram account confirming a newly released track regarding the relationship.
In May, AOA announced their long-awaited comeback with their new track "Good Luck" and it sparked some controversy with fellow member Jimin. FNC Entertainment promoted multiple image teasers for their comeback as well.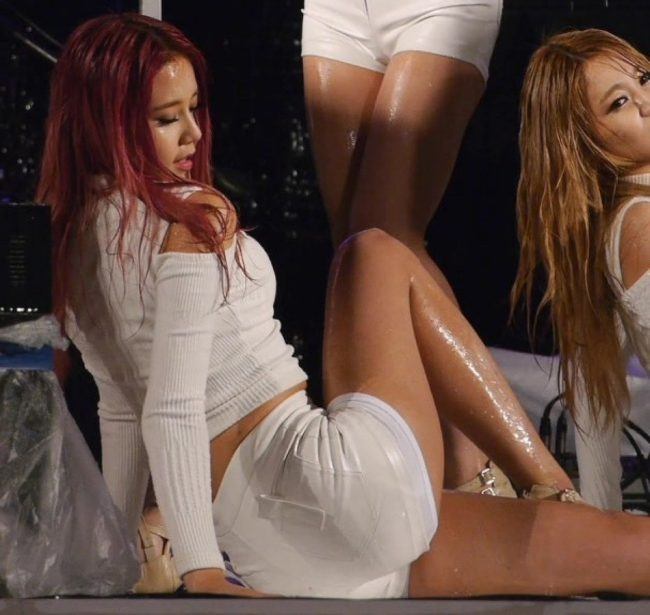 Source: Vingle
Share This Post