J.Y. Park's "Separation In The Daytime" tops the charts after Suzy and Jung Seung Hwan's "K-Pop Star 4" stage
After the airing of the K-Pop Star 4 semi-finale, J.Y. Park's 2007 track "Separation In The Daytime" crept its way up the real-time charts. 
On April 5th, the Top 3 contestants Jung Seung Hwan, Lee Jin Ah, and Katie Kim each paired themselves up with an artist from the judges' respective agencies, miss A's Suzy, Kwon Jin Ah, and Lee Hi respectively.
Singing the song originally released by J.Y. Park titled "Separation In The Daytime" and featuring Wonder Girls' Ye Eun from his 2007 album Back To Stage, Suzy and contestant Jung Seung Hwan's vocals beautifully melted together as they performed the sweet song.
Following their performance, the original track was seen rising up real-time charts in the Top 10, including Bugs and Soribada at #4, Soribada at #2, and Olleh Music at #10.
Check out Suzy and Jung Seung Hwan's performance below: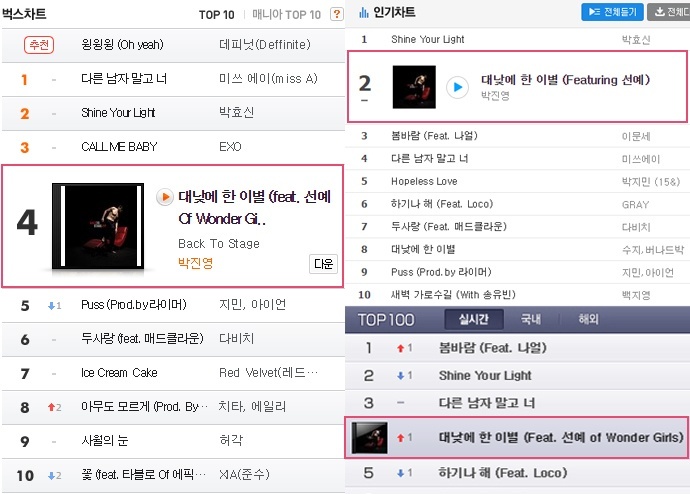 https://www.youtube.com/watch?v=dK6b2z54WII
Share This Post