Watch K-Pop idols show off their cooking skills on Chuseok special
K-pop idols have come together to show their cooking skills in a special broadcast aired on September 14th for the Korean holiday, Chuseok.
While some idols were busy sweating and sprinting at the Idol Star Athletics Championships, these idols have been preparing a special cooking show for MBC. A record total of 217 idol members participated in the preliminaries, quickly filling up MBC's building on the filming day. Contestants include EXO, TWICE, EXID, B1A4, VIXX, and many more.
Their first mission was to cook eggs in poached style within ten minutes, which stumped many of the idol participants because of the specialized cooking term used in the instructions. "Is it a male?" "Football player?", some asked. BTOB's Eunkwang showed incredible confidence but was unable to complete the mission in time.
However, Eunkwang was still able to enter the finals thanks to his fellow teammate Sungjae, with his clever cooking skills despite him being an idol since a young age. Unfortunately, miss A's Fei, who is well-known for her professional cooking skills, did not make it till the end. The teams were given ingredients such dry persimmons and sweet pumpkin during each competing stage.

Spoiler alert!
The final winners were:
ZE:A's Kwanghee (main chef) and Han Hyeri in first place, SISTAR's Soyou (main chef) and WJSN's Dayoung in second, and finally BTOB's Sungjae (main chef) and Eunkwang in third.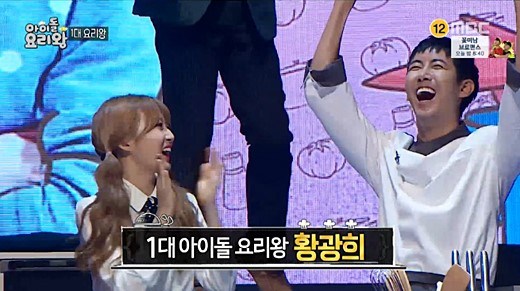 Uploaded by CHANHomeThaiLand 1127 on 2016-09-07.
Source: mydaily
Share This Post