KARA's Gyuri reveals she threw up blood due to her extreme dieting
KARA's Gyuri talked about the suffering she had to endure after experiencing drastic side effects from her dieting. 
The confession was made during the latest episode of Mnet's 4 Things Show where she revealed that, "I was sleeping less up until last year, reduced my meals and worked out. I would still exercise even with just 3-4 hours of sleep." She continued to reveal that she suffered from anemia during their concert tour.
During the segment, the singer exposed that she also suffers from acid reflux and "threw up blood. It was shocking."
As Gyuri confided in the pressures of extreme dieting, she revealed that she would get stressed if her weight gain is mentioned online, which led her to continue stressing her body despite knowing not to do so.
This is not the first time that the singer talked about her past struggles in dieting. Back in October 2014, she talked about the number of diets she has tried in an episode of Onstyle's Get It Beauty.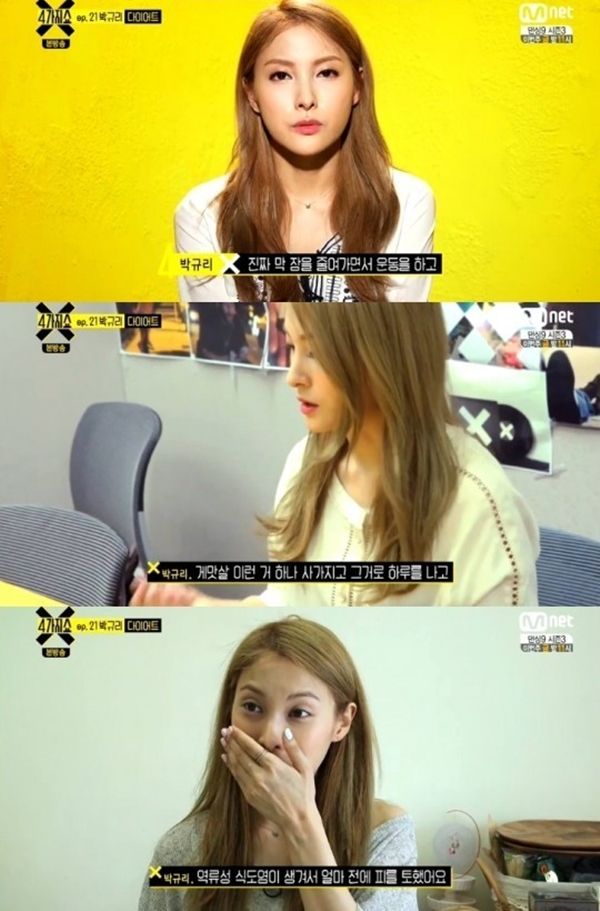 Source: Dispatch
Share This Post