Korean reporters give BTS' Suga a new name?
Netizens are getting a giggle out of reporters' typos as they point out the various mistakes found in recently published BTS articles.
On November 28th, a netizen pointed out the typos in a published post on Instiz titled "Idol being renamed due to reporters ㅋㅋㅋㅋㅋㅋㅋㅋㅋㅋㅋㅋ" and shared two image screen capture of two articles focused on BTS member Suga.
The original poster comments, "He's BTS Suga…☆"
Find out what Netizens had to say about this article below!
TITLE: [Photo] BTS Shu, shocking green hair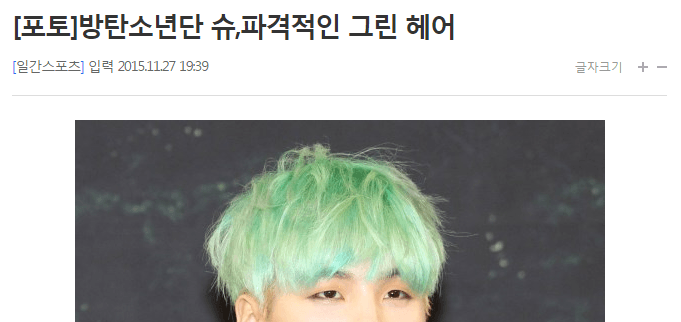 TITLE: Suja-Jin, 'Happy to see rain~'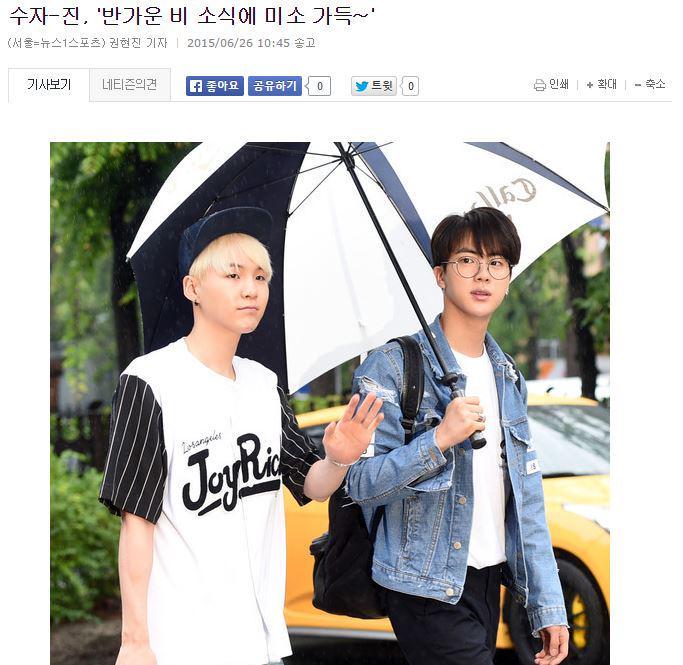 BTS just recently made their official comeback with Part 2 of their mini-album, The Most Beautiful Moment In Life, dropping the title music video "Run" as well.
---
NETIZEN REACTIONS
Koreaboo has collected reactions from Netizens who commented on the original article from our Korean source. The below comments are the most popular comments at the time of this article being published.
---
Sujaㅋㅋㅋㅋㅋㅋㅋㅋㅋㅋㅋㅋㅋㅋㅋㅋㅋㅋㅋㅋㅋㅋㅋㅋㅋㅋㅋㅋㅋㅋㅋㅋㅋㅋㅋㅋㅋㅋㅋㅋㅋㅋㅋㅋ
ㅋㅋㅋㅋㅋㅋㅋ
Hello Min Sujaㅋㅋㅋㅋㅋㅋㅋㅋㅋㅋㅋㅋㅋㅋㅋㅋㅋㅋㅋㅋㅋㅋㅋㅋㅋㅋㅋㅋㅋㅋㅋㅋㅋㅋㅋㅋㅋㅋㅋ
Hahahha Yoongi~~~~
Shu ㅋㅋㅋㅋㅋㅋ~
ㅋㅋㅋㅋㅋㅋSujaㅋㅋㅋㅋㅋㅋㅋㅋㅋㅋㅋㅋ앜ㅌㅋㅋㅋㅋㅋㅋㅋㅋ
Suja sounds so cute^^ㅋㅋㅋㅋㅌㅋㅋㅋㅋㅌㅌㅋㅋㅌㅋㅋㅌㅌㅌㅌㅌㅌㅌㅌㅋㅋㅋㅋㅌㅌㅌㅌㅋㅋㅋㅋㅋㅋㅋ
Hello my name is Shu
Source: Instiz
Share This Post