Lee Se Young declines "Best Comedian" award after sexual harassment controversy
Lee Se Young politely refused the award given to her in light of her recent sexual harassment controversy on SNL Korea. 
Lee Se Young had already won the "Comedian Category" for the 24th Korean Cultural Entertainment Awards before the incidents involving B1A4, INFINITE, and others came to light. Latest reports, however, have confirmed that the comedian has elected to decline the award.
FNC Entertainment, Lee Se Young's management agency, stated, "Lee Se Young was confirmed as the winner in the comedian category for the 24th Korean Cultural Entertainment Awards, but after thinking it over due to untimely circumstances, we have decided to respectfully decline it."
Lee Se Young was recently involved in a sexual harassment controversy. The controversy came to light after it an unusual "prank" backstage was discovered. It involved SNL Korea guests B1A4, INFINITE, Block B, and more who were subjected to being touched inappropriately by some of SNL Korea's female staff members.
SNL Korea already took full responsibility for the incident, while Lee Se Young posted a handwritten apology to B1A4.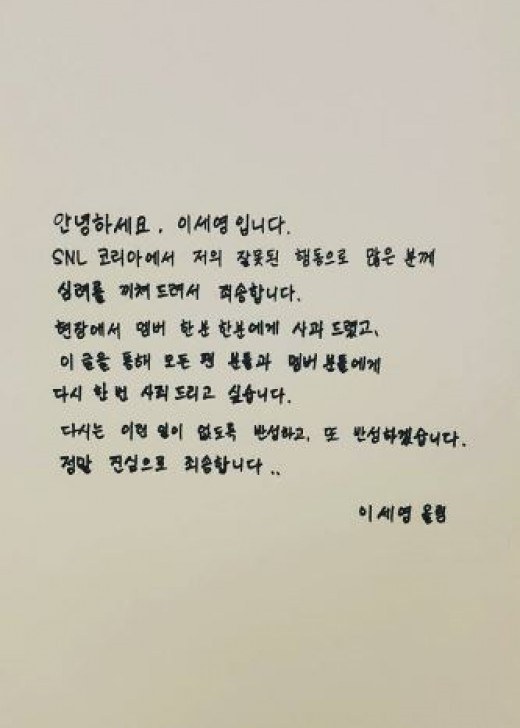 Source: OSEN
Share This Post