Fans furious after discovering MBLAQ's trophies at second hand shop
Several of MBLAQ trophies were recently found at a pawn shop among other collectibles, and has fans outraged at the agency for their alleged carelessness.
One of the trophies identified was the boy group's first ever music show win since their debut, which occurred on M! Countdown for the track "Y" on June 3, 2010. Another was a trophy they received on the talk show Strong Heart.
When photos of the trophies began going viral, fans complained to their agency, questioning why and how they ended up there.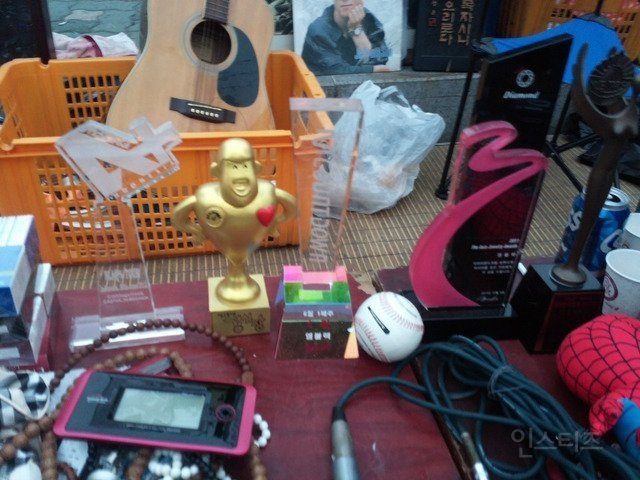 As a result, J.Tune Camp replied to the mass of fan complaints, saying "Hello, this is J.Tune Camp. First and foremost, we're sorry that such a thing happened, but we do not know how the trophy ended up there. If you could let us know where exactly you found the trophy, we will get to the bottom of this and give you feedback. Also, I am concerned that a mistake made by the company will reflect negatively on MBLAQ's members."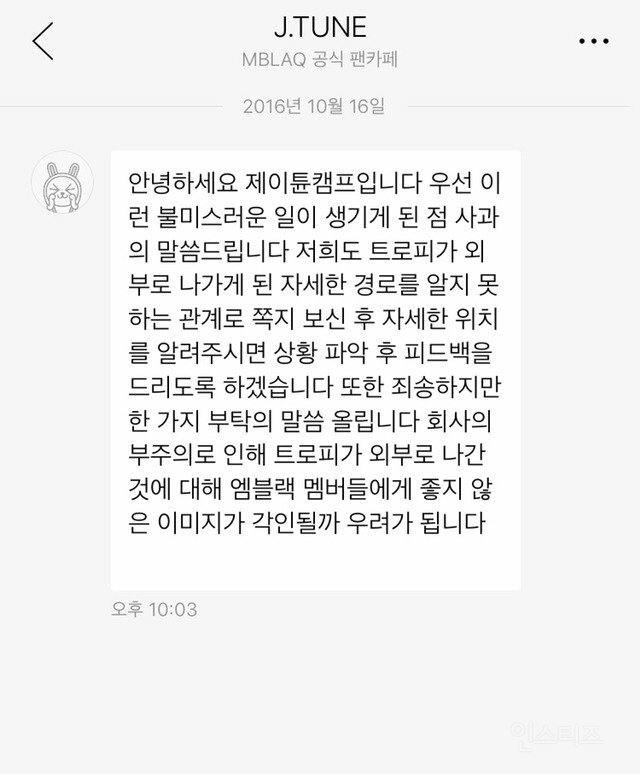 Several hours later, J.Tune Camp has officially released a follow-up statement, revealing their findings. After checking what had happened, they said, "While moving, we stored our things in a moving company in Gyungido, and the trophy got lost during that time and was leaked from there. We have visited the Dongmyo market where it was seen, and we confirmed that it is indeed ours. The storage company who is responsible for this incident will be making sure it is returned to us. We are sorry to all fans who support us, and we do not know exactly how this happened, but will make sure such a thing does not happen again."
Meanwhile, former MBLAQ members, Lee Joon and Park Sang Hyun (also formerly known as Thunder) recently reunited on MBC's Woman with a Suitcase.
Source: Instiz and Yonhap News
Share This Post