miss A's "Only You" music video has reached a new milestone just a little over 24 hours after its release!
Approximately 31 hours after its release on March 30th at midnight KST, miss A's "Only You" music video quickly surpassed the one million mark and has recently passed the two million mark in views.
"Only You" has been very well received by fans and K-pop lovers, quickly topping charts in #1 on several online real-time music charts, as well as the YinYueTai V's chart for music videos. The girl group recently wrapped their comeback showcase, and are preparing to take their first music show comeback stage on Mnet M! Countdown on April 2nd.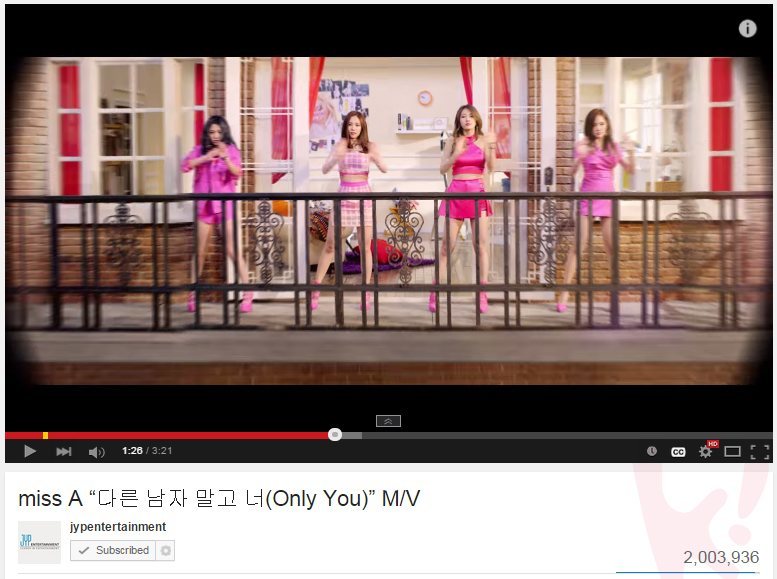 miss A "다른 남자 말고 너(Only You)" M/V 조회수 200만 돌파!!!
Youtube M/V Exceeded 2Million Veiws!!!http://t.co/v4aFmvRmvy#missA #다른남자말고너

— miss A (@JYPEmissA) March 31, 2015
Share This Post