Mnet reveals in statement, "We did not intend to edit Luhan out [of EXO:902014]"
In light of the current contract dispute between SM Entertainment and Luhan, Mnet has explained the reason behind its editing on the recent episode of EXO 902014. 
On the October 17th broadcast of the program, EXO's Sehun, Xiumin, Chen, Suho, Lay and Luhan were joined by fellow SM Entertainment artist and senior BoA as they remade the music video for "No.1" and reinterpreted her popular dance moves. However, it was pointed out that despite being included in the frame with the rest of the group, Luhan was not featured in any single shot and was not heard in any of the conversation.
Immediately after the broadcast, Mnet explained that they have not intended to edit Luhan out and was only done so to fit the flow of the broadcast, including its guest-oriented nature. They have further emphasised that the editing was not influenced by Luhan's recent issue with SM Entertainment.
The litigation between Luhan's contract termination case against SM Entertainment is currently ongoing, while EXO continues with their schedules as ten members.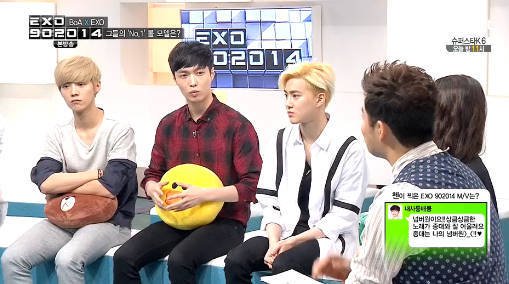 Share This Post