"New Trial" Tops Box Office, Surpasses 1 Million Viewers
New Trial, starring Kang Ha Neul, topped the box office by surpassing one million viewers on its fifth day of release.
Starring Kang Ha Neul, Jung Woo, Lee Dong Hwi, Park Du Shik, and Kim Yeon Seo, the film New Trial follows the events of a true story, in which a 15 year-old-boy spends 10 years in prison for a crime he didn't commit. This is Kang Ha Neul's return to the big screen after starring in the successful drama Moon Lovers: Scarlet Heart Ryeo.
To celebrate this achievement and thank all those who supported the film by watching it in theaters, the cast, and the director Kim Tae Yoon took a celebratory photo all together while holding heart-shaped placards.
"New Trial,
The truth moves the world!
Over 1 million!
Thank you!"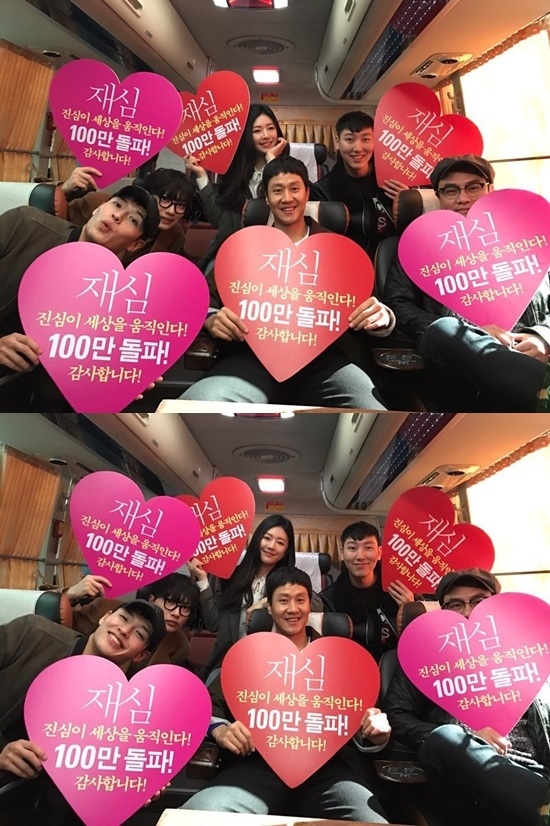 Watch the trailer here!
Source: Xports News
Share This Post