Newest Korean beauty product to hide skin blemishes?
Korean face products are usually known for being lightweight with little coverage, but recently a hot new product has been making a buzz for its uncanny ability to cover blemishes.
YouTuber Calary Girl recently showed her subscribers how she uses the Missha Tension Pact to cover up her skin on a day when she is breaking out. The video has already passed over a million views since it was published.
The foundation comes in Natural Cover, Perfect Cover, Intense Moisture,and Tone Up Glow . Retailing at around $11 to $13 USD, this cushion has gained a lot of popularity among Korean Beauty bloggers and YouTubers for its variety and color payoff. Like many Korean roadshop products, it both affordable and high quality.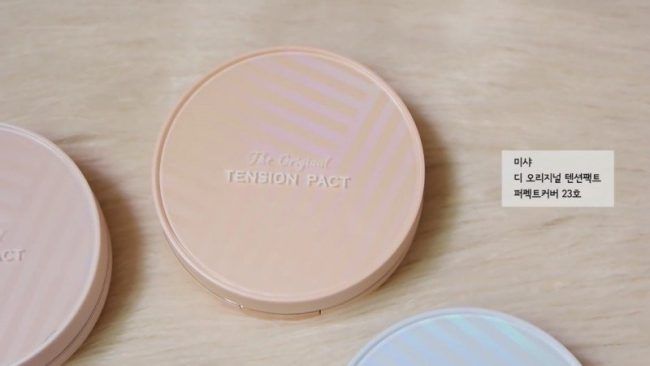 The pact comes in the colors 13, 21 and 23, with 13 being the lightest of the three. Typically, cushion foundations and BB creams come in one or two colors in Korea, but this one has an extra-fair color due to popular demand. Unlike many lighter shades, this one keeps it light color bright and doesn't become ashy or gray.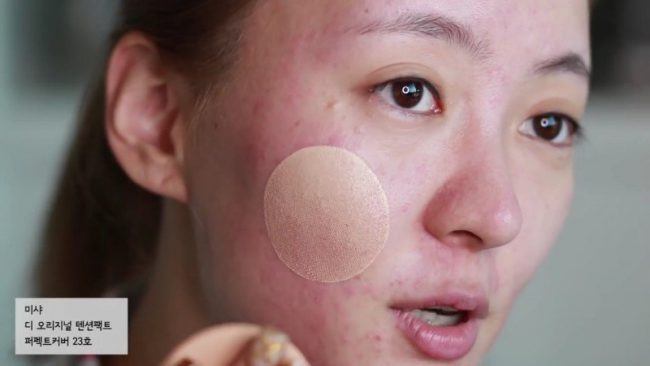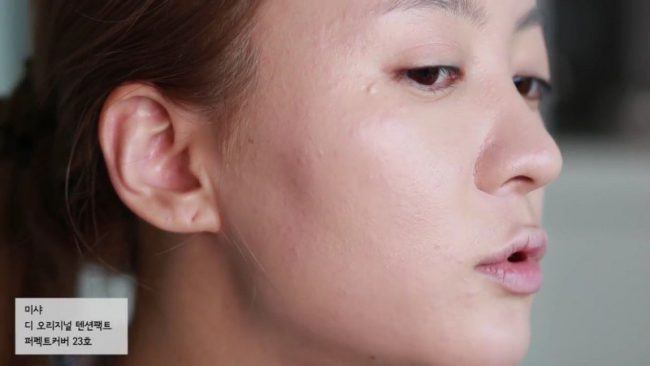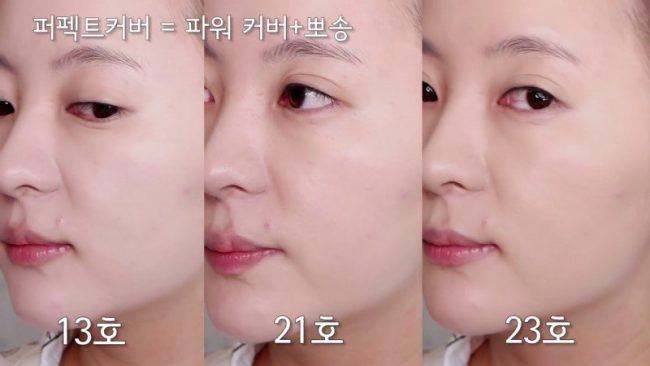 Calary Girl tried out all three shades and found taht the variation, though noticable, isn't so rash that they would look too off balance with her natural skin tone. The coverage was fantastic across the the board, giving full coverage except for relatively large and active blemishes. She was able to cover the blemishes by going back in with a brush rather than the beauty sponge, showing how effective the formula is.
In the end, she was able to create a beautiful full face look with the Tension Pact giving it a good review. She does recommend that it be touched up through out the day and that it can make the face a little oily, but it is easy enough to correct with blotting paper.
회사원입니다! 민감성 피부의 숙명.. 피부 뒤집어짐… 피부 뒤집어진 날 미샤 텐션팩트 퍼펙트 커버 타입으로 어떻게든 사회적 얼굴을 만들어 봤습니다! 미샤 텐션팩트 리뷰 영상은 릴레이로 진행됩니다. 곽토리님, 라뮤끄님 영상도 확인 해 주세용! ***************************** ★★★follow me★★★ 일상채널 회사원B : https://www.youtube.com/channel/UCKitX3MzbFuVJHoRiYQwEpw Instagram : http://instagram.com/munya18 Twitter : https://twitter.com/garickson
Source: Instiz
Share This Post