NS Yoon-G Reveals Why She Feels She Isn't Popular
NS Yoon-G starred on JTBC's Talking Street and revealed her honest thoughts on why she feels she isn't a popular artist.
NS Yoon-G first introduced herself as a "star who's been on the rise for 8 years", but hasn't quite made it yet. She explained that the first words accompanying the search word "NS Yoon-G" are often "Why isn't she popular yet?" or "The reason she's unpopular."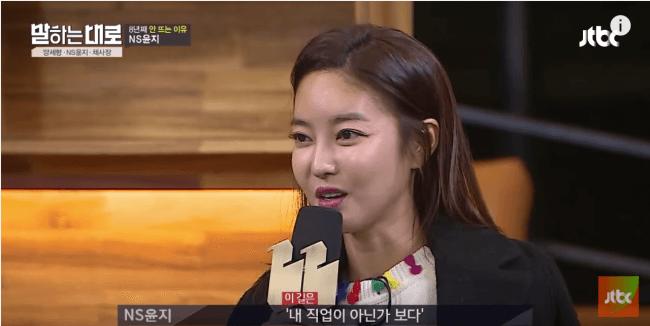 She also expressed how difficult it was for her to satisfy everyone because no matter what she did, they would criticize her. One example she gave was her sexy concept. She revealed she had practiced for an album for over 2 months, but when she finally performed what she had been practicing, most of the comments she received criticized how little she wore on stage and claimed, "she looks like she's just keeping her clothes on because she's required to."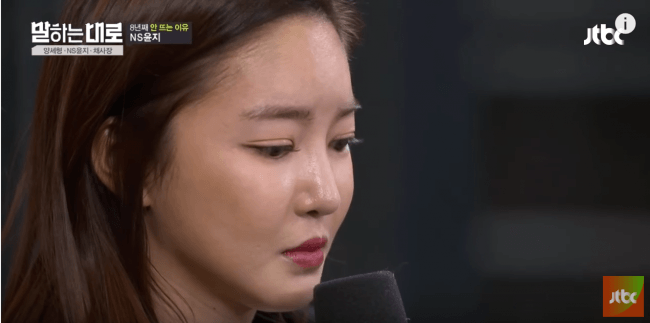 She further revealed that she had debuted around the same time as 2NE1 and Secret, and therefore always stood in the back of music show line-ups to congratulate their wins in ranking first on the charts. She referred to this as her "daily routine" and emphasized how it made her obsessed with rankings and numbers.
Shortly after, rumors about her "retirement" from the entertainment industry arose, which led her to think that being an artist was not her path, and thus avoided going outside in fear that the public pitied her. She was soon diagnosed with stress-induced otolithiasis, an inner ear problem that causes dizziness.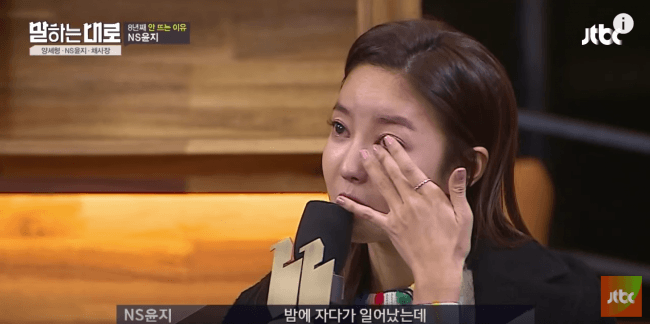 NS Yoon-G then revealed that she flew to America to escape from reality, and soon, a news report confirming her retirement from the entertainment industry was published in late 2015. In order to cope with the sudden news, she turned to her mother, who asked her, "What makes you happy?"
It was only then NS Yoon-G realized that performing on stage and seeing her fans' happy faces made her happy. Through her mother's encouragement, she returned to Korea last fall and vowed to create a rubric for herself to evaluate how well she is doing to her own standards, instead of relying on chart rankings and sales numbers.
Watch her inspirational speech here!
Source: Dispatch
Share This Post