Oh My Girl Suffers Verbal Abuse And Harassment At Recent University Festival Event
Regardless of how much success and talent celebrities might have, there will always be anti-fans who will find something to criticize them about. And at a recent university festival in Daegu, girl group Oh My Girl was verbally attacked by a male audience member, who reportedly screamed sexual obscenities at them while they were performing on stage. According to fans who attended the event, the man yelled "I want to eat those girls," directing the comments towards the WM Entertainment singers.
In addition to the fact that there were many young fans in the audience, many of the audience members were also offended by the comments because group member Arin is still only 17 years old. In response to the news, the girls' agency promised to take measures to prevent such things from happening again. However, fans are still urging the company to take legal actions against the man for sexually harassing the girls, stressing the fact that there was an underage girl among the members.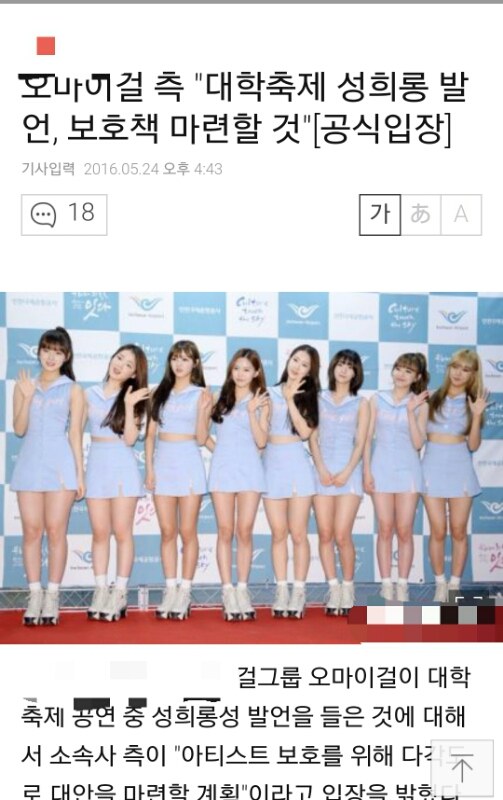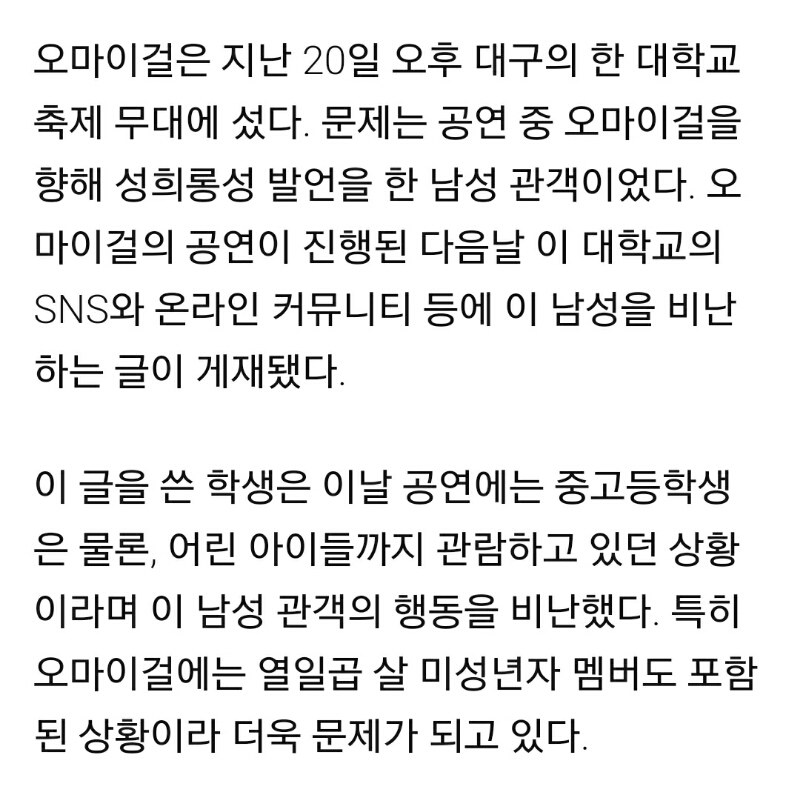 Source: Pann
Share This Post