#Remember0416 trends as world remembers the Sewol Ferry tragedy
April 16th marks the 1 year anniversary of the Sewol Ferry tragedy in South Korea, and the world continues to mourn the loss of students and teachers in remembrance. 
On April 16th, the hashtag #Remember0416 and 세월호 (Sewol Ferry) could be seen on the Worldwide Trends list on Twitter as everyone commemorated the memories of the lives lost in the tragic ferry accident.
Parents grieved and Danwon High School students honored their classmates, while celebrities tweeted their condolences as the world grieved together.
Out of 476 passengers, only 172 were rescued alive while 304 bodies — mostly students — were recovered from the sunken ferry. Due to weather conditions, the search for the remaining bodies came to a halt over five months ago (November 2014), leaving the bodies of nine students lost at sea.
In November 2014, the captain of the ferry was sentenced to 36 years in prison for negligence, while 14 other crew members received sentences for up to 30 years in prison.
Parents were not the only ones traumatized by the event, but rescue divers — both professional and amateur — suffered as well as they continued to dive into the waters even a year later to attempt and recover more bodies. Many of the divers were reported to have suffered PTSD after coming face-to-face with the decomposed bodies of the Sewol victims.
While nothing will take away the immense loss that occurred a year ago today, recent update has revealed that the South Korean government will compensate families of each student whose life was lost on the Sewol Ferry. The governement has also revealed in November 2014 that it is working on salvaging the ferry as well.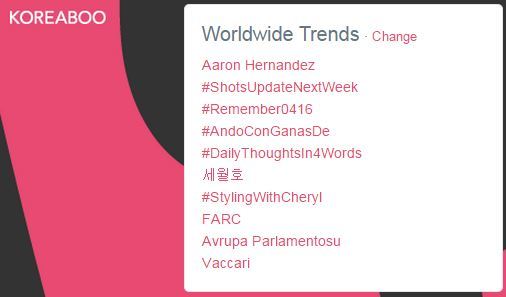 Source: CS Monitor and Channel News Asia
Share This Post