After School Lizzy recent drastic weight loss causes great concern among fans
After School member Lizzy recently made a public appearance after attending the VIP premiere for the film Secret on October 12th at the CGV in Korea, causing many to show their concern for her.
Posing for the media, Lizzy showed off her new look, revealing that she has really slimmed down compared to her last broadcast group activities. Wearing a high-waist ripped jeans and a simple blood red sweater, Lizzy smiles for the camera. A closer look shows a more defined jawline and thin arms as a result of whatever diet she may have followed.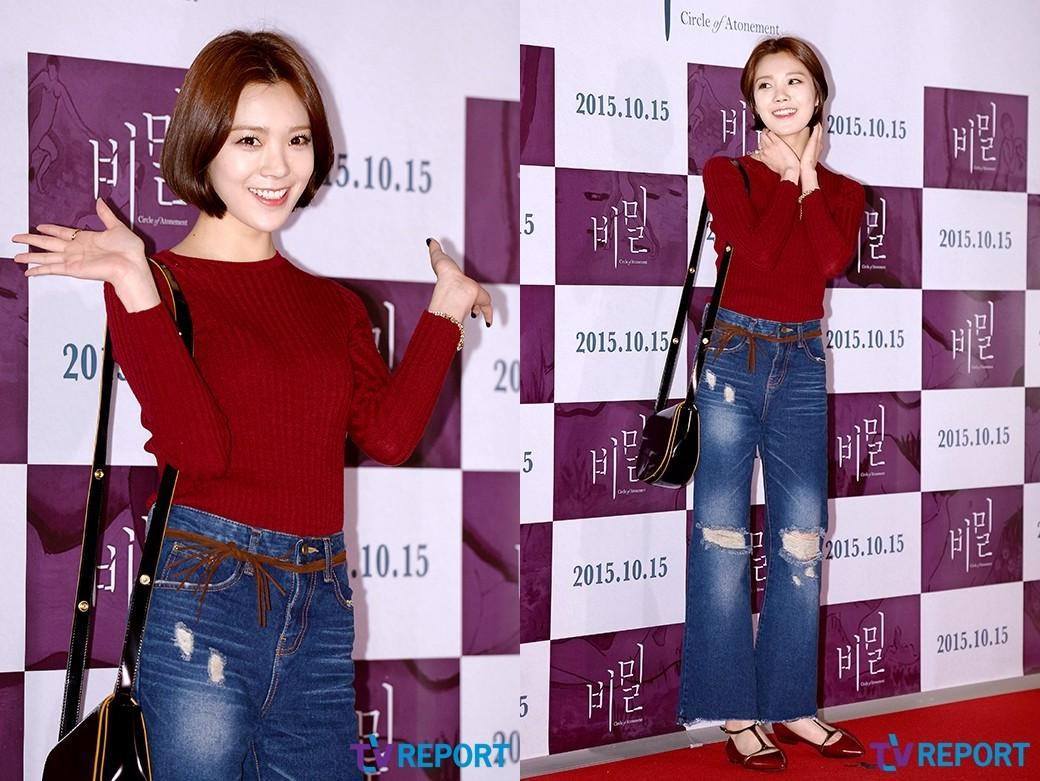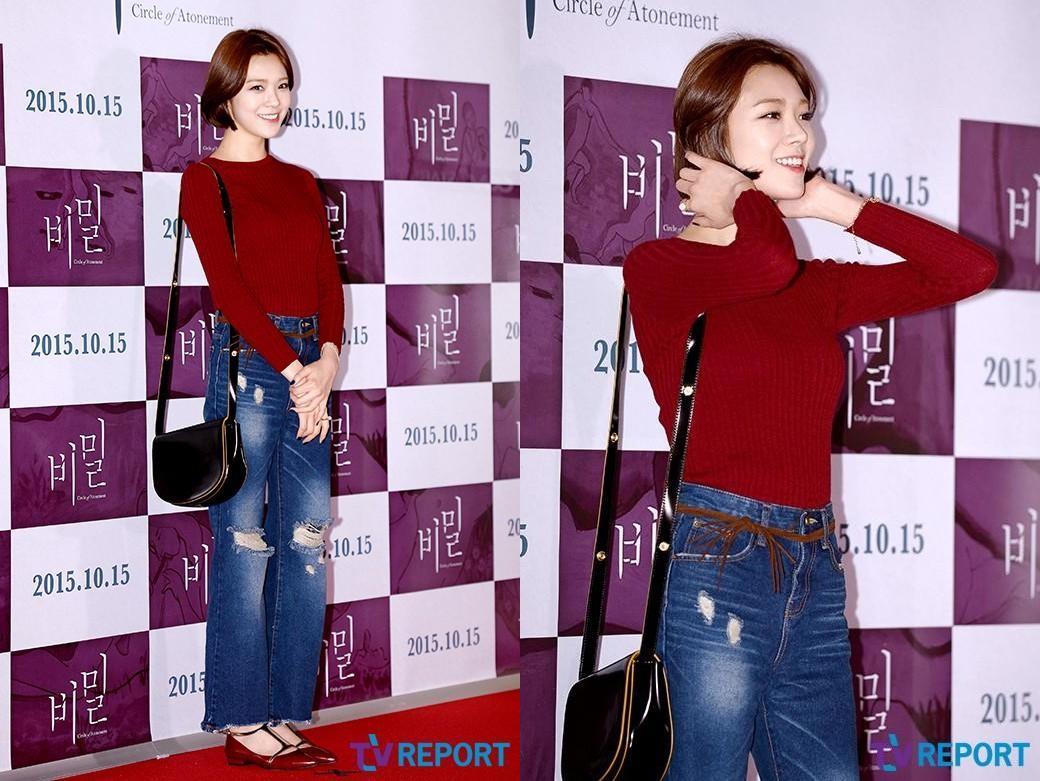 But the result of her drastic weight lost is shown clearly during the unit Orange Caramel's performance during the National Skills Competition on October 5th.
When a Lizzy focused cam was uploaded on YouTube from the stage mentioned above, Lizzy's much smaller size compared to Nana and Raina is quite significant with her thighs looking nearly twice as thin as theirs.
Fans wrote on the video, "Lizzy is too skinny right now," "What's wrong with her, she looks anorexic," and "omg her legs…. pelase stay healthy Lizzy."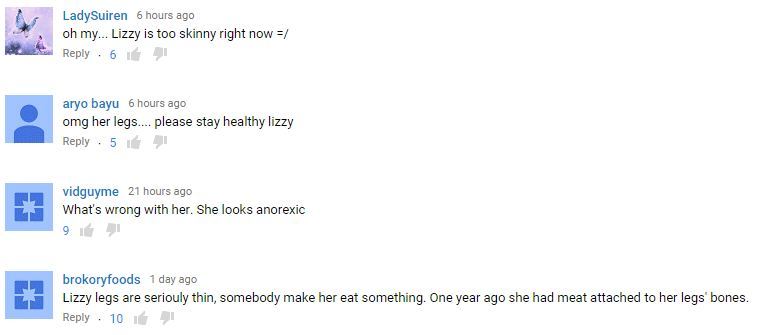 Just a year ago when Orange Caramel released their single My Copycat in August 2014, an image capture from the group's dance practice for the track shows a healthier looking Lizzy.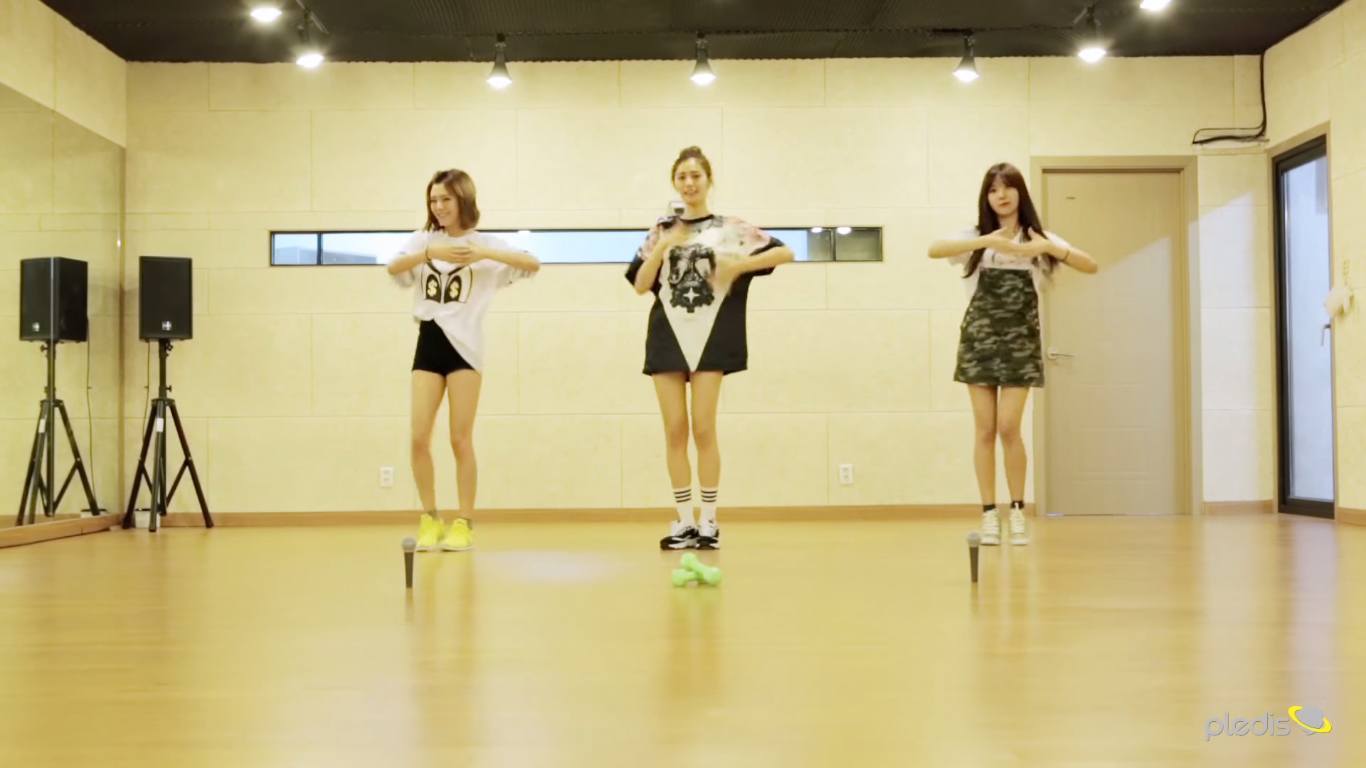 Share This Post