Seolhyun reveals why she cried before her concert started
AOA's Seolhyun revealed that she cried just before the group's first official concert for this incredibly sweet reason.
On March 11, AOA held their first official concert, the 2017 AOA 1st Concert – Ace of Angels in Seoul's Olympic Park Hall.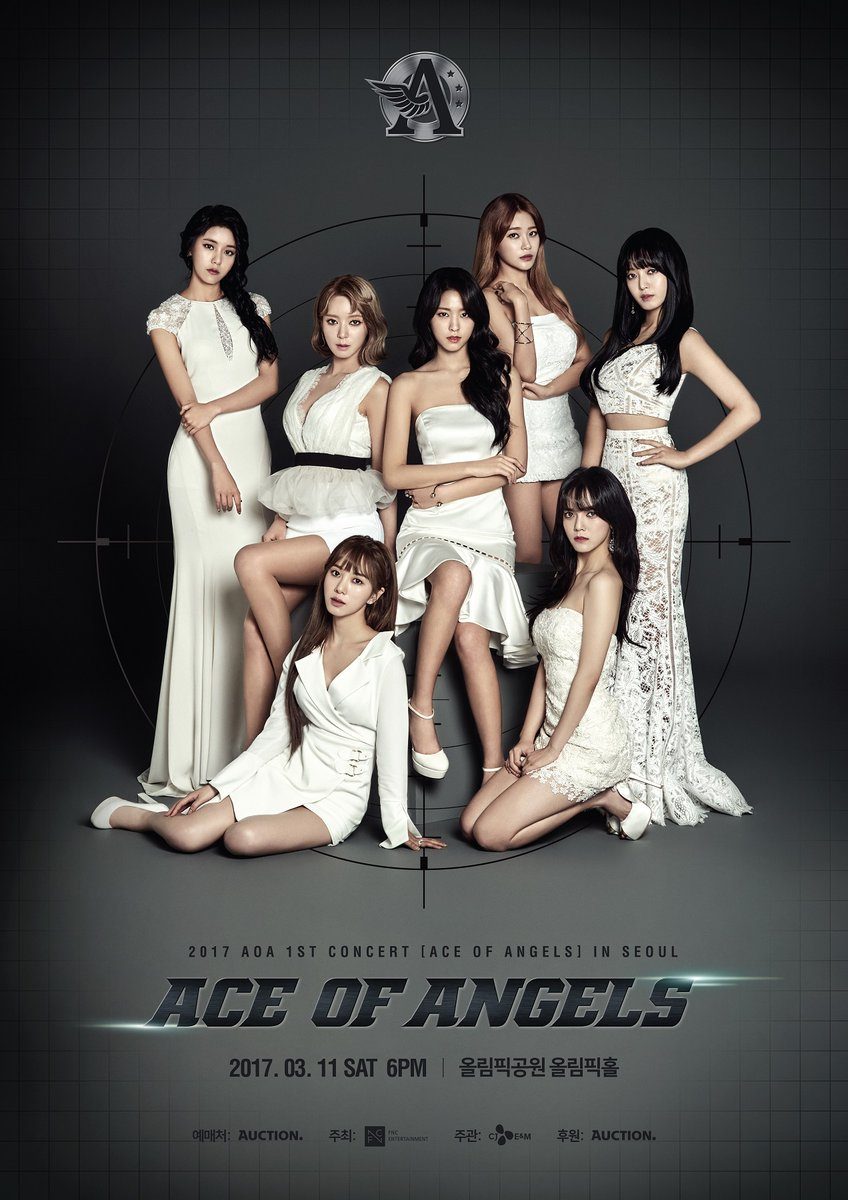 This concert was an incredible milestone for them, as it was their first concert despite having debuted 5 years ago in 2012.
The members all made sure to make this concert an unforgettable one for all the fans that waited patiently for a big event like this. For example, on top of performing their top hits, each individual member also performed solo stages to show their fans everything they couldn't show on broadcast television.
The concert went on for two hours, and the fans' passionate chants of support never died down throughout. However, in AOA's last performance of the night, the members ended up breaking into tears at the amazing turnout, and for the fans' continued support.
Choa, who promised not to cry during the concert, expressed that she was deeply moved at how many people were in attendance.
"To be honest, I actually suggested we don't hold a concert because I wasn't sure that many people would attend. I had no idea this many people would come. I'm so moved."

– AOA's Choa
Seolhyun also confessed that she cried during the rehearsal just before the concert.
"I was honestly really disappointed while we were doing the rehearsal today. There were so many people who helped to make our concert happen, and our fans all cheered for us, but I felt that I wasn't enough. I was so disappointed I cried. But as we went on with the concert, I stopped feeling that negative emotion and I received a lot of positive strength. Thank you and thank you again."

– AOA's Seolhyun
Jimin then confessed that she actually cried when the instrumental for their remix version of BIGBANG's "Bang Bang Bang" came on, and she didn't even know why she started crying. She also made sure to thank their fans for providing such an amazing memory with their continuous support.
"Thank you for spending your precious time at our precious concert. Thanks to our fans, we're able to be happy with all the precious memories that are being made. We will never forget this moment, and we'll strive to be a harder-working AOA."

– AOA's Jimin
Source: My Daily
Share This Post