Several of Shin Hae Chul's tracks top online real-time music charts
Fans have shown their support for the late rock artist, Shin Hae Chul, as several of his tracks made their way in the TOP10 placings of several online real-time music charts on October 28th.
Shin Hae Chul's "Dreaming of Freshwater Eel" off his Best of Shin Hae Chul album topped Bugs, Olleh Music, Soribada and Daum Music's online music charts in first place ahead of artists such as Epik High, BEAST, Gaeko, Lee Seung Hwan, Kim Dong Ryul, 2AM, Hye Ryung,  and Akdong Musician.  "Don't Be Sad" also appeared in 6th place on Soribada charts.
In addition, seven tracks made its way on Naver Music's online real-time charts including his solo and N.EX.T tracks "Don't Be Sad", "To Her", "You of My Heart", "Fly! Chick" (N.EX.T), "Letter to Myself", "For Suffering Lovers" (N.EX.T), and "Doll's Story" in 1st through 3rd place, 5th, 6th, 9th and 10th place respectively.
Following a shocking cardiac arrest and his hospitalization, Shin Hae Chul went into a 3-hour surgery for his heart. Unfortunately, the artist did not gain consciousness, and six days after his surgery, he was reported to have passed away on October 27th at 8:19pm KST. His agency KCA Entertainment released a short statement as well as a brief report by the hospital's medical chief.
Not only did fans and celebrities mourn the loss of a great rock idol, but as did many agencies, politicians, producers and more.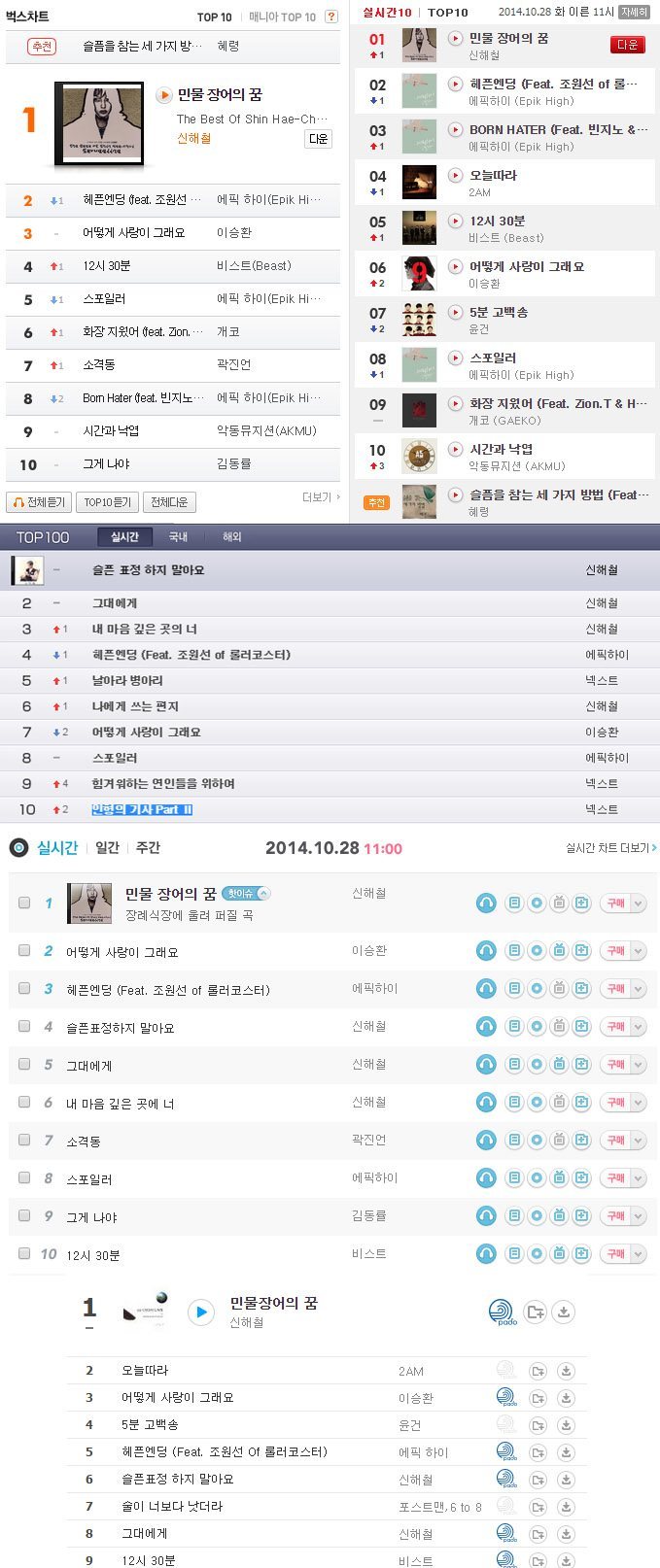 Share This Post