Siwan successfully completes first Asia fan-meet tour
On May 23rd, ZE:A's Siwan completed his first fan0meeting tour titled 2015 Asia Tour Fanmeeting Hello.
Beginning on March 7th, his fan meeting was a multi-city tour throughout Asia stopping in Seoul, Hong Kong, Guangzhou, Taiwan, and Shanghai.
The idol has been very busy since gaining popularity as a good-looking hunk from his appearance in the drama Moon Embracing the Sun, quickly following that up with work in Man from the Equator, the movie The Attorney, and tvN's drama Misaeng.
At the fan meetings, the artist showed highlights from all his previous works and engaged the fans by performing improvised skits with giant teddy bears. At the Seoul stop of the tour, his Misaeng co-star Lee Sung Min and director Kim Won Seok joined him on stage, showering praise about his dedication and talent. He went so far as to singing a song for his fans as well.
Although he has always played reserved characters in his dramas and movies, he showed his more flashy side by performing EXO's "Growl" and Taeyang's "Look at me Only" for his fans. At the final stop of his tour, the star wrapped up the tour by thanking the fans, sharing how moved he was by their overwhelming love for him and how warmly they welcomed him, promising to come back with something even better for them in the future.
Meanwhile, Siwan recently began filming for his upcoming film Big Brother's Thoughts last week on the 18th.
Take a listen to some of his performances here:
좋은 일이 겹으로 생겼네요~ 이번 영화에서 호흡을 맞추게 된 아성이와 동반 수상을 하게 됐습니다. 새 영화 '오빠생각' 에 좋은 기운이 있으려나 봅니다. 축하 해주신 분들 감사하고 촬영 잘 하겠습니다! pic.twitter.com/sXvuU3FL4S

— Siwan (@Siwan_ZEA) May 27, 2015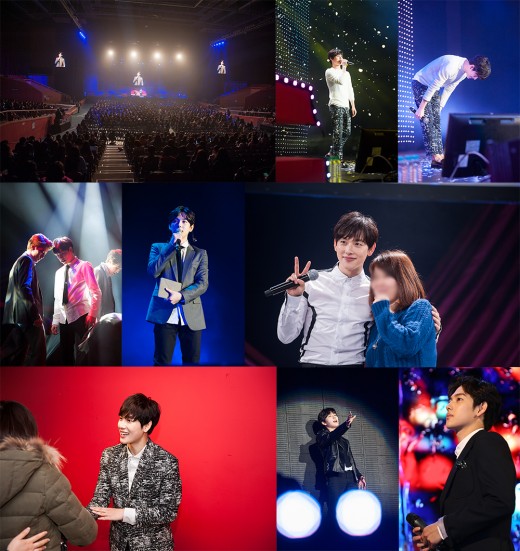 Source: TV Report
Share This Post