SM Entertainment denies accusations of plagiarism on EXO's comeback teaser
SM Entertainment has issued a statement, alongside contracted production company VM Productions, to deny accusations on plagiarism of Erik Soderberg's work on EXO's comeback teaser.

The allegations started on January 13th after Swedish designer Erik Soderberg accused SM Entertainment of plagiarism in EXO's comeback teaser video that was first seen during the 2014 Mnet Asian Music Awards back in December.
Soderberg revealed these claims via his personal blog saying, "Please be aware that some of the motion graphics art pieces in the video "EXO 2015 COMING SOON" were used without permission from the original artists..," before he went on to explain the similarity between EXO's teaser (on the right) to the ones plagiarised from Carlo Vega, Alexander Nusic and his respectively.
The artist further contacted SM Entertainment in regards to this matter and the teaser video containing these graphics was taken down from Youtube for a while. However, Erik recently announced via his Twitter that, "…the video is back online and everything seems to be sorted out. Happy that Seo Dong Hyeok solved this fast and correctly. =)"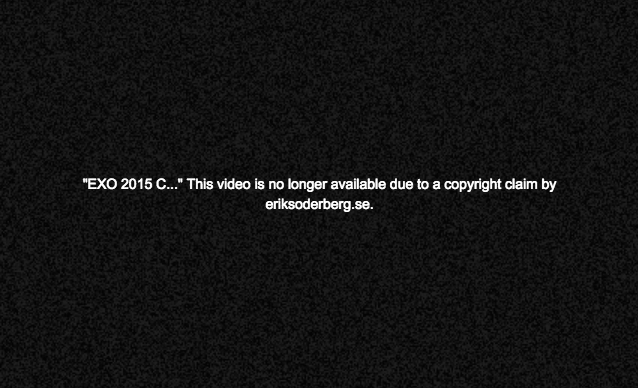 Meanwhile, VM Productions, the production company behind EXO's teaser clip, confirmed in a statement that it is not plagiarism as they have bought the rights and permission from the graphic designer. They have further expressed their surprise and revealed that they have sought out the graphic designer for further action.
Meanwhile, SM Entertainment also confirmed VM Production's involvement in the production of the teaser, revealing that the agency has further asked the production company to act on the incident as they continue to work hard towards EXO's comeback.
Netizens were initially shocked and outraged as news of the plagiarism emerged following SM Entertainment's recent incident with the alleged plagiarism of Dolce & Gabbana for Girls' Generation's outfits.
Source: Good News Paper , Erik Soderberg and AjuNews
Share This Post