Sohee Rejects Choi Woo Sik's Affectionate Advances During Recent Film Press Event
Many stars gathered as they prepared to promote their upcoming film release Train To Busan, greeting the media during a recent press conference. 
On June 21st, the press conference for the film was held in Cheongjin-dong, Seoul at the Nine Tree Convention Center.
Playing the roles of high school students in the film are Choi Woo Sik and Ahn Sohee who were both present at the media event. Walking on stage arm-in-arm, the two give off a cute couple aura with Sohee undoubtedly in charge. Clips of the event have been released online and has fans up in laughter as they saw the interaction between the two actors.
In one instance, Choi Woo Sik is seen attempting to create a couple heart with Sohee, who notices and makes a face at him before continuing to smile and wave at the cameras. In another, the actor attempts to hold Sohee by the shoulders to which she moves away in an indication she's uncomfortable with that position and opts to hold his arm instead as he puts up two thumbs up.
Train To Busan is a film that stars actors Gong Yoo, Ma Dong Seok, Jung Yu Mi, Choi Woo Sik, Ahn Sohee, Kim Soo Ahn and Kim Eui Sung, and is a zombie-apocalypse thriller film that follows passengers stuck in a KTX train as they attempt to survive from a virus and make their way from Seoul to Busan. The film made its premiere at the 2016 Cannes Film Festival on May 13th. It will premiere in South Korea on July 20th.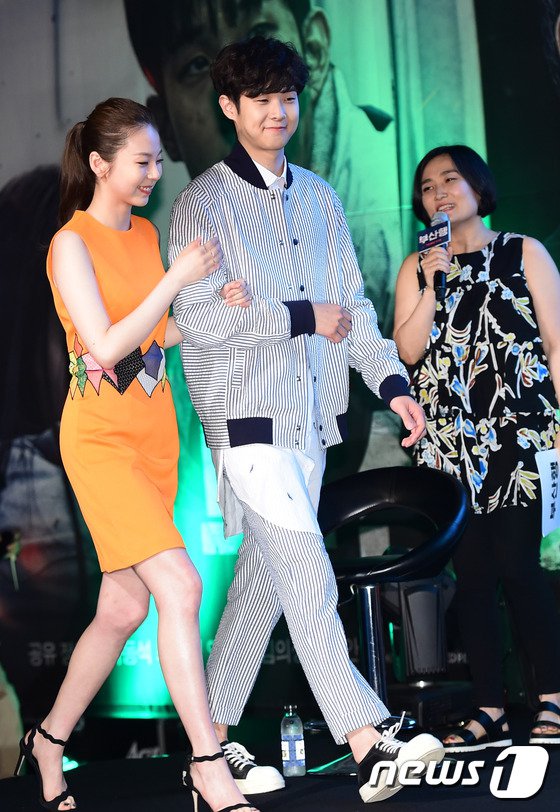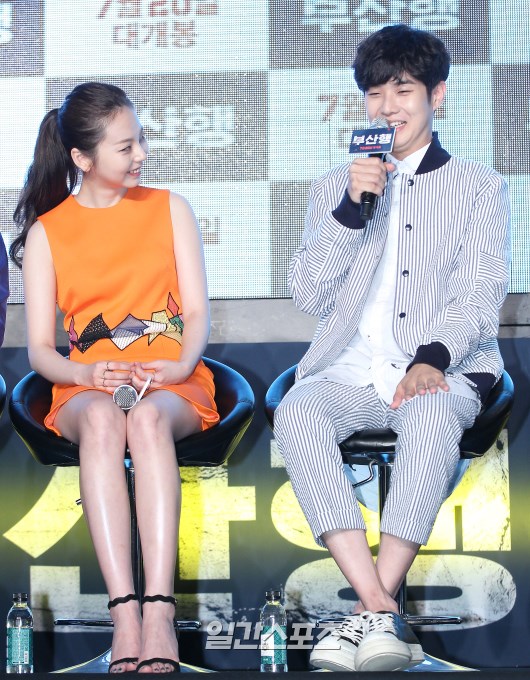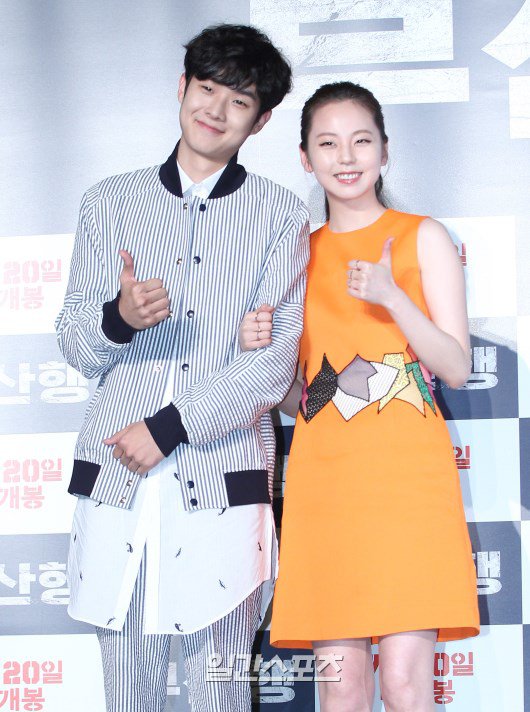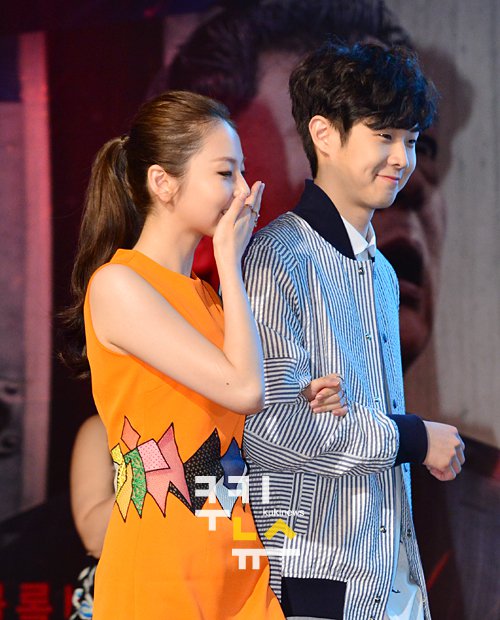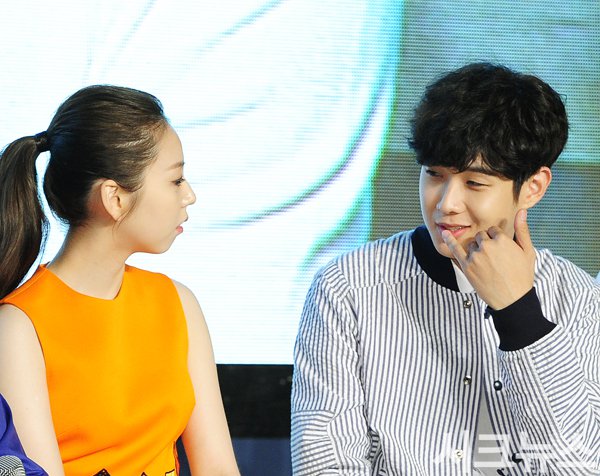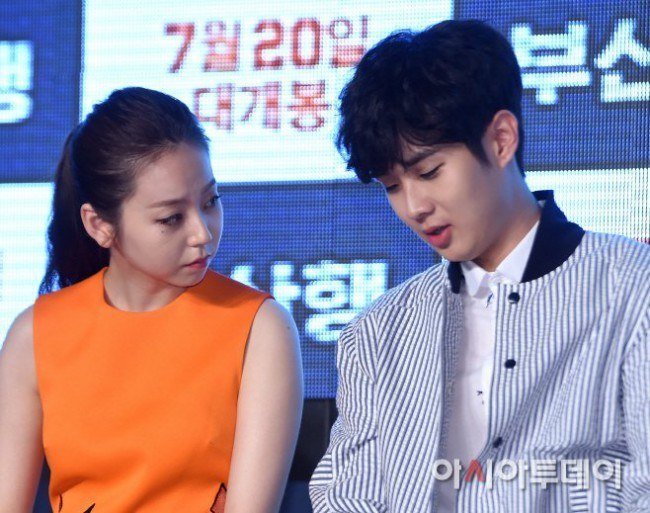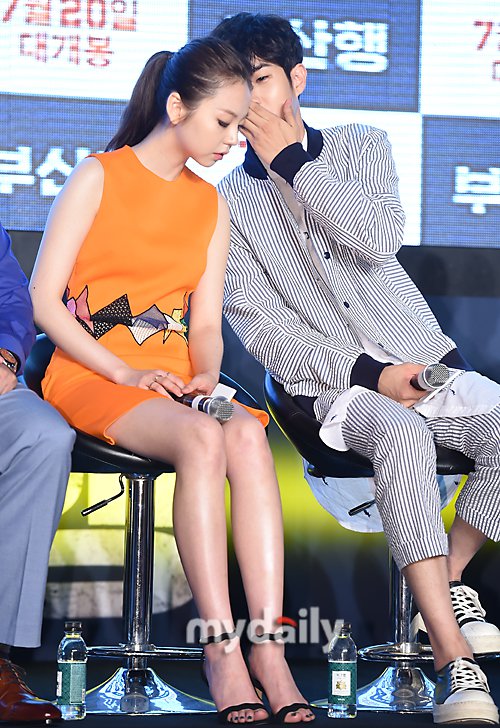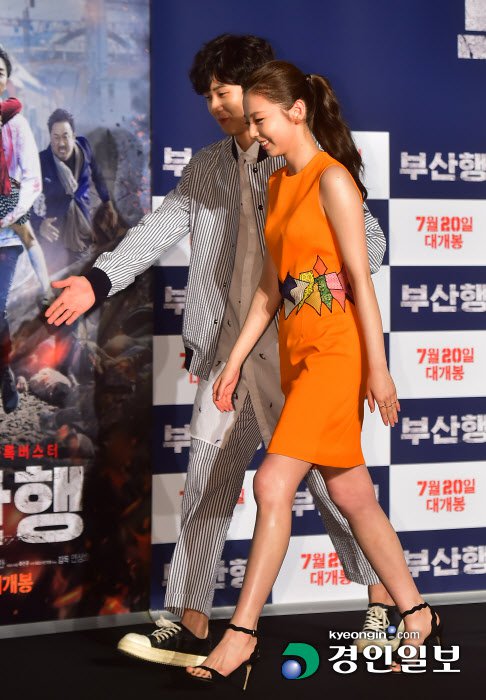 You can watch the trailer to their movie, Train To Busan, below:
Share This Post