Song Joong Ki Reveals His Loving Nickname For Song Hye Kyo
Song Joong Ki gave more details about his relationship with Song Hye Kyo during an interview with SBS's Hanbam.
He revealed that they call each other by a loving nickname.
"We're just like any other couple in love. We call each other honey (자기야 / jakiya)."

— Song Joong Ki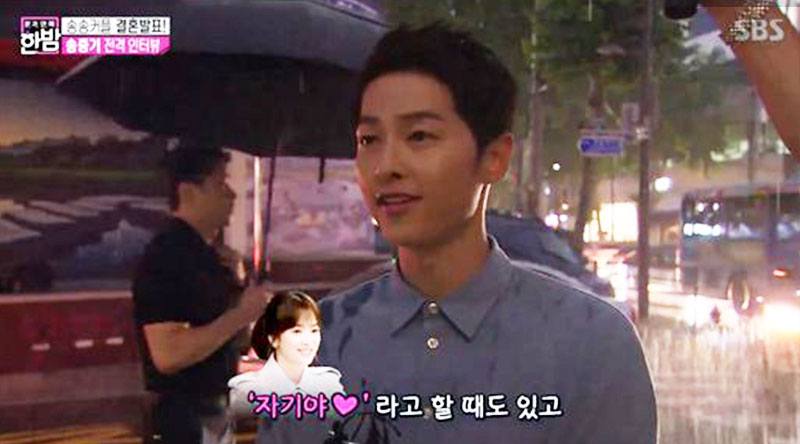 But they plan on changing it after they get married.
"Since we're getting married soon, we'll probably think more seriously on what to call each other."

— Song Joong Ki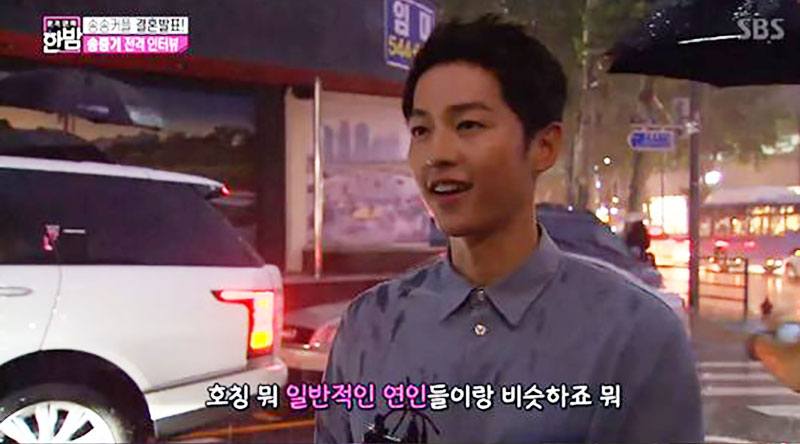 He had nothing but sweet things to say about his future bride.
"She's a calm and thoughtful person. She gives me such good influence, and is a sunbae that teaches me a lot of things as well as gives me a lot of good energy."

— Song Joong Ki
He made sure to send a message to their fans as well.
"Fans are congratulating us as well as worrying for us. And we sincerely thank those who support us. We'll work hard and repay them with good work."

— Song Joong Ki
Song Joong Ki and Song Hye Kyo promises to live a happy life with a bright future.
"We talked about how we should live our lives by caring for our surrounding. We will work to live with that kind of life."

— Song Joong Ki
Catch up on all the news regarding Song Joong Ki and Song Hye Kyo!
[★TRENDING] Song Joong Ki And Song Hye Kyo Had A Secret Engagement Party
https://www.koreaboo.com/news/song-hye-kyo-cried-tears-joy-song-joong-ki-proposed/
[★TRENDING] 8 Reasons Why Fans Knew Song Joong Ki and Song Hye Kyo Dating Before It Was Announced
https://www.koreaboo.com/buzz/song-joong-ki-and-song-hye-kyos-marriage-wouldve-been-illegal-12-years-ago/
Source: Osen
Share This Post