Sulli Openly Responds To Harsh Comments About Drug Use And Her Braless Fashion
Sulli hit back against people's prejudices.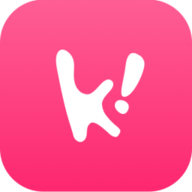 On the premiere of the JTBC show Reply Night, Sulli candidly and unapologetically faced comments about her tendency to not wear a bra and also accusations of drug usage.
The show shared an excerpt of Sulli's responses in a trailer but we got to hear her full story after the episode was aired.
A comment was read out that called out Sulli for using drugs because her pupils were dilated. Sulli explained that there were even people who would upload comparison pictures of her and hardcore drug users. She explained her situation:
I did a film called Real and there was a scene that portrayed drug use. I did a lot of research and watched five films a day on drugs. So my friends would wonder if I was Heath Ledger or something and I asked them "Can't I do method acting too?" I'm doing this because I want to do a good job.

– Sulli
She also offered to take out a strand of her hair (for drug testing) and when the hosts pointed out that she has bleached her hair, she said they can use her leg hair instead because she didn't shave. She then emphasised that she didn't do anything illegal.
Sulli is a constant target of malicious comments because of her decision to not wear a bra. She explained why she doesn't wear a bra:
I think this is about the freedom of the individual. Bra's aren't good for your health. They have a wire. They're not good for your digestive organs, and I have issues with my digestion. Since it's more comfortable not to, I don't wear them. I think it's free and beautiful. They suit some clothing and if there's a piece of clothing that doesn't look good with a bra, then I don't wear one. I'm not wearing a bra right now.

– Sulli
When asked why she continues to upload braless pictures on social media despite the criticism, she hit back against those who would comment harshly.
When I first posted a 'no bra' photo, there was a lot of talk about it. I was scared and could have hidden, but the reason that I didn't is that I want to change people's prejudices about that. Part of me wants to say that it isn't a big deal.

– Sulli
Share This Post

Facebook

Twitter