Sulli and Yoona Look Stunning at a Dior Event
Sulli and Girls' Generation's Yoona were spotted in Dior's pop-up store event in Seocho, Seoul, and they looked absolutely gorgeous in their outfits.
On February 24, Dior launched an opening event for their pop-up store at Sinsegae Department Store in Seocho, Seoul.
Both idols wore beautiful Dior dresses to the event, and were caught together at the event in photos.
Sulli updated her Instagram with the photo of her and Yoona together, and fans couldn't help but express how excited they were to see the two arm-in-arm and looking close like nothing had changed.
https://www.instagram.com/p/BQ5TQadBIgM/?taken-by=jelly_jilli&hl=ko
In a video recording of their encounter, both Sulli and Yoona seemed very happy to be seeing each other, where Sulli even puckered her lips to pose like she was giving Yoona a kiss. After the press time was over, Yoona and Sulli waved goodbye to each other and went their own ways to enjoy the event.
Sulli also updated her Instagram with a solo shot of herself rocking a gorgeous Dior dress with a simple eye makeup look and bold red lips.
https://www.instagram.com/p/BQ5c3pABYkf/?taken-by=jelly_jilli&hl=ko
Yoona wore a stunning white two-piece outfit that complemented her image perfectly, complete with a matching handbag.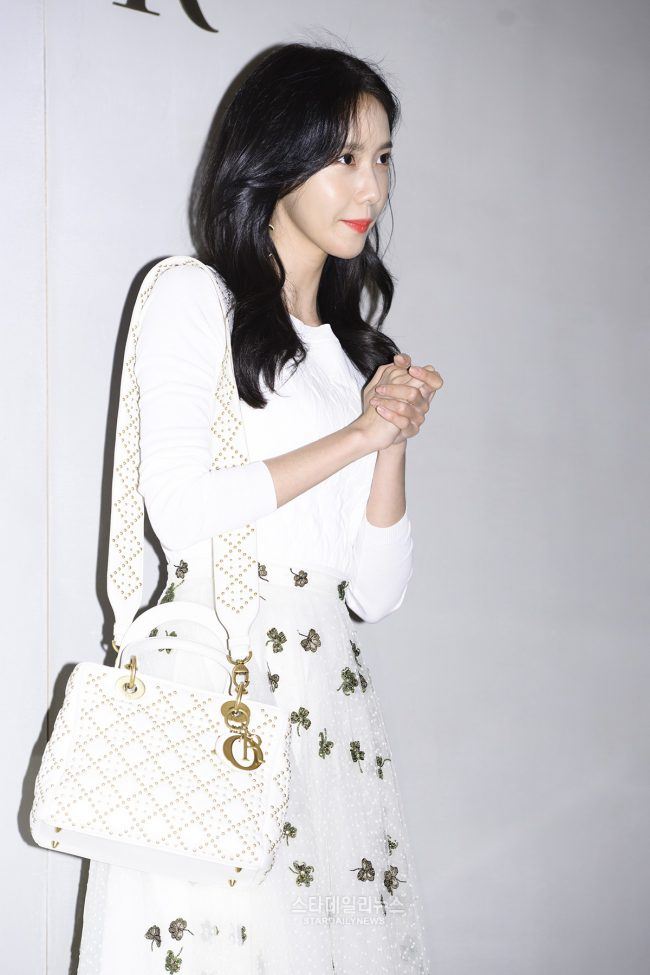 Source: Instiz, Star Daily News
Share This Post