Super Junior's Kangin Reveals His Deathly Fear Of Labelmates BoA And Dana
Guesting on the latest episode of Radio Star, Super Junior member Kangin confessed which two SM Entertainment labelmates he is most scared of.
Aired on May 4th, Kangin revealed that he feels the most nervous when around CSJH The Grace and musical actress Dana as well as singer BoA.
He says, "There are two women whom I feel nervous around, BoA and Dana. It's because Dana was really hard on me while I was a trainee."
BoA debuted in 2000 with Dana following in 2001, labeled as the "next BoA" due to their young debuting age. Dana re-emerged as one of the members of SM's girl group CSJH The Grace. She has since ventured out into musical acting.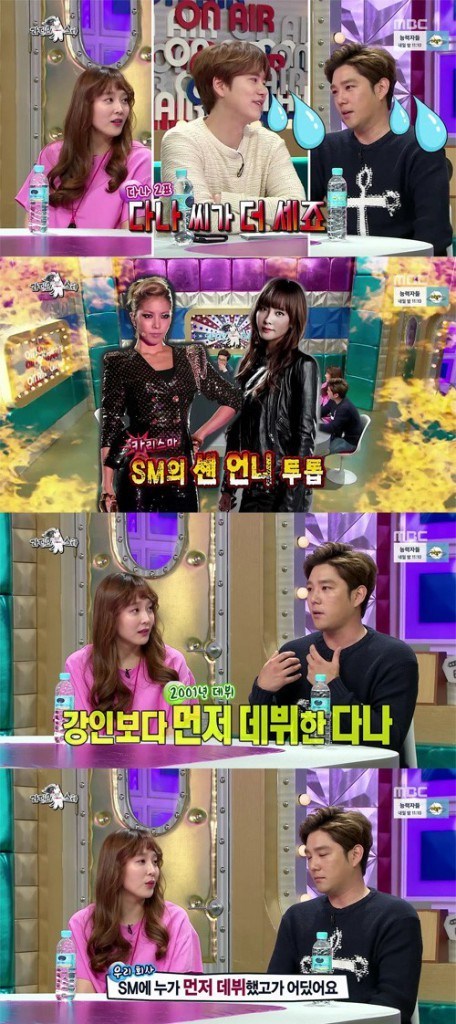 Source: My Daily
Share This Post