[★TRENDING] T.O.P Reportedly In A Relationship With Chinese Model
BIGBANG's T.O.P is involved in a dating rumor with Chinese-American model, Asia Chow according to a report by Dispatch.
Dispatch's report is based off Hong Kong media company Apple Daily, who broke the news first.
Hong Kong's Apple daily reported on the 3rd (local time) that T.O.P is suspected of dating Chinese American model Asia Chow, who is also the daughter of a popular Chinese Food franchise "Mr.Chow". Their basis for the news was that the two have been communicating over Instagram for the last few months.
When T.O.P posted an image of an art piece by American artist Dan Flavin, Chow left a heart emoticon in the comments which was followed by T.O.P leaving a smiling emoticon.
The media corroborated their basis of the rumor with the fact that Chow recently visited Korea.
The Instagram post in question has since been deleted.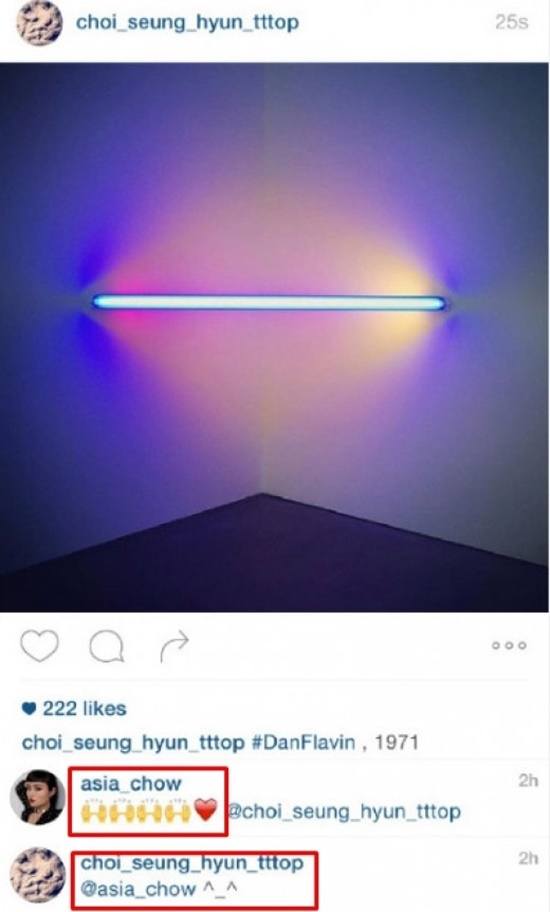 Source: Dispatch
Share This Post