TWICE's Jungyeon reveals details about leg injury after being kicked by horse on "Law of the Jungle"
TWICE's Jungyeon recently revealed details about her injury on popular reality show Law of the Jungle that caused her to withdraw from the series. 
Shortly after injuring her leg while filming in the jungles of New Caledonia, Jungyeon withdrew from the show and returned the Seoul on an emergency flight, worrying fans. Due to her injured leg, Jungyeon was also unable to perform with her group for several weeks, but has since recovered.
In a recent interview, Jungyeon explained that her leg injury was due to being kicked by the hind legs of a horse. Although she referred to the incident light-heartedly, fans noted that the injury must have been quite painful, as she was restricted from performing for an extended amount of time.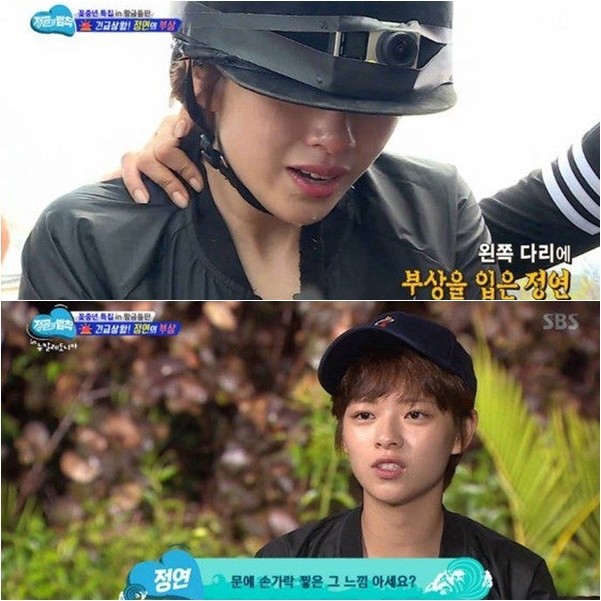 Source: Dispatch
Share This Post