WINNER Mino Says This Is Needed To Perfectly Impersonate T.O.P
WINNER's Mino is a member of many talents but it seems like he also got the habit of impersonating T.O.P perfectly. 
WINNER's Mino guested on the latest episode of MBC's Radio Star alongside other guests Han Eunjeong, Shim Jinhwa and Shin Hyunhee. He brought out a lot of laughter with his incredibly accurate impersonation of fellow YG Family member, BIGBANG's T.O.P.
He executed his impersonation of T.O.P with BIGBANG's song "Bae Bae" and made fellow panelist laugh with his dance moves. He also shared a tip crucial in perfecting the impersonation.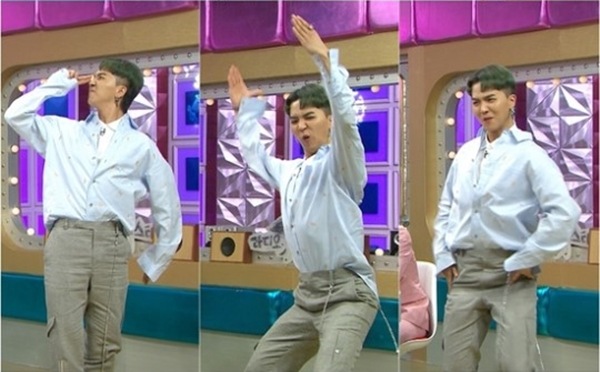 "The most important thing is how T.O.P hyung positions his neck."

-WINNER's Mino
Check out the T.O.P doppelganger's full attempt below.
https://www.youtube.com/watch?v=Y0LW12YDCwE
Source: Dispatch
Share This Post