WINNER's Seunghoon Apologizes For His Behaviour Towards BTOB's Ilhoon
Once he saw the criticism, he quickly apologized
WINNER has recently made another successful comeback with their second EP "Ah Yeah".
The members were invited to Idol Radio, hosted by BTOB's Ilhoon where they all got comfortable and started joking around.
WINNER and Ilhoon have been well acquainted, with Seunghoon even revealing once that Ilhoon once complained about his company Cube Entertainment to him.
It appears that they have already been friendly enough with each other to have been that honest.
hoon: we shared a lot and ilhoon shared some dissatisfactions with the company, it was no joke!
*melodie cheering and laughing*
yoon: melodies seems to love hearing this!
ilhoon: our company isnt perfect…but they try their best…. Cube, I love youpic.twitter.com/A4UolwuXsI

— 🍋 #WE (@oranjiyong) December 26, 2018
Likewise, doing the radio show, Ilhoon was teasing the WINNER members.
Sitting next to him, Seunghoon responded to Ilhoon's jokes by hitting him on the head with his paper. Since the radio show was also streamed as a live broadcast, the viewers saw this action.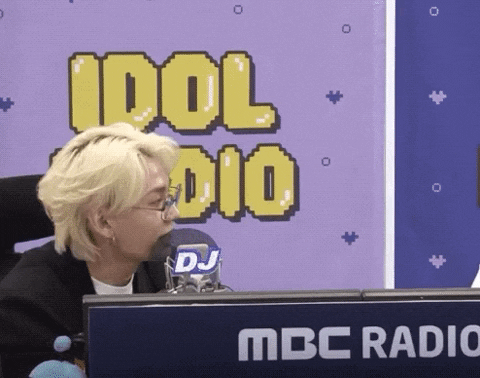 Many netizens found this disrespectful as BTOB debuted before WINNER, hence Ilhoon should have been treated with respect as Seunghoon's senior.
Furthermore, Seunghoon was criticised for hitting the DJ as a guest and for taking the joke too far.
Seunghoon quickly apologised for his behaviour on social media, especially to the Melodies who took offense.
오늘 아이돌 라디오 진행 중 올라온 텐션에 재미있게 마무리를 짓고자 비투비의 정일훈 선배님의 머리를 친 점 정식으로 사과드립니다 죄송합니다. 보시고 마음 아파하셨을 멜로디 분들께도 죄송하다는 말씀드리고 싶습니다. 앞으로는 더욱 더 조심하는 위너 이승훈 되겠습니다..

— official_hoony_ (@official_hoony_) May 27, 2019
To wrap up the tension that came during today's show on Idol Radio, I'd like to apologize to BTOB's Ilhoon for hitting his head. I'm sorry. I want to say sorry to Melody who must have felt bad after watching this. From now on I will be more careful as WINNER's Lee Seunghoon
Many Inner Circles and Melodies have praised Seunghoon for his timely and personal apology.
However, it seemed clear during the live broadcast that Seunghoon and Ilhoon were joking around with each other and there didn't seem to be any lost feelings.
When WINNER and Ilhoon were ending the broadcast, Seunghoon and Ilhoon were spotted displaying skinship.
Seunghoon even got Ilhoon to do the final bow with WINNER, making Ilhoon look like the 5th member of WINNER.
While Seunghoon didn't have any ill intentions for his behaviour, he displays his maturity and consideration through his sincere and fast apology.
Share This Post