Zion.T takes over the digital charts with "No Make Up"
Zion.T has taken over the digital charts following the release of his latest single No Make Up.
Following the release of the single on October 12th, No Make Up quickly climbed up the charts and soon achieved an all-kill on all real-time charts in #1.
As of October 14th at 3:30am KST, No Make Up has additionally taken over daily charts as well in #1 as he comes near a perfect all-kill status. He pushes Taeyeon's hit-track "I" which has been trending in #1 on digital charts the past few days to #2 and Im Chang Jung's "Love Again" in #3.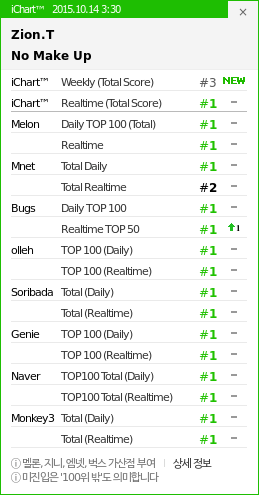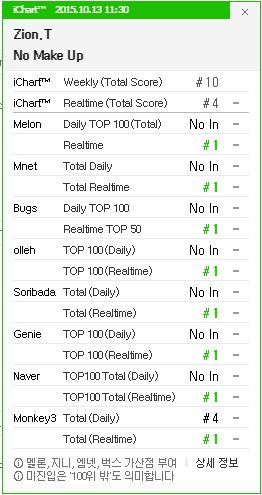 Share This Post