4MINUTE members reunite to celebrate the end of the year
Three of the five former members of 4MINUTE, Jiyoon, Gayoon and Sohyun, gathered together to celebrate the end of the year, showing off that their friendship is strong as ever.
After 7 years of activities, 4MINUTE disbanded in June of 2016, and all of members except HyunA left CUBE entertainment in search of a new path for their individual careers. After the disbandment, rumors of discord among the members broke news all of the members unfollowed HyunA on Instagram.
Recently, fans of 4MINUTE however, were given a treat as 3 of the members, Jiyoon, Gayoon and Sohyun got together for a small reunion, showing that their friendship was still going strong.
Soyou of SISTAR and Shinsadong Tiger were also present in this small meet up among other friends of the members. Fans expected the absence of HyunA but were left perplexed and slightly concerned about the absence of Jihyun.
The cheerful photo of the 4Minute members together made fans reminisce about the joyful days when the group was still thriving and creating music as one.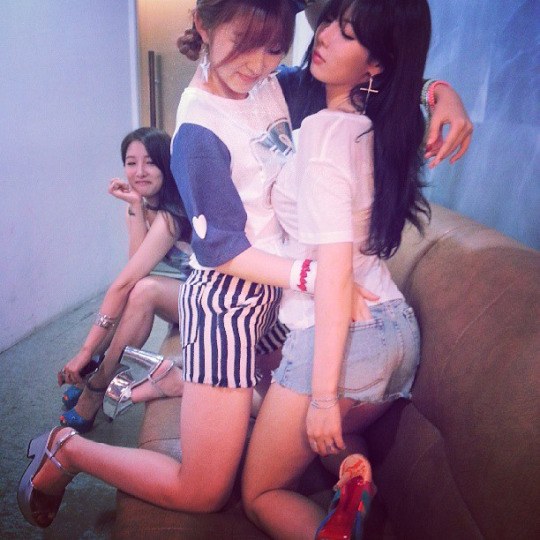 Share This Post